Steve Burton, who played Jason Morgan on the ABC soap opera for nearly 21 years and left the show last fall to relocate his family to Tennessee, is joining the cast of "The Young and the Restless."
Burton made the announcement Monday on CBS' "The Talk."
He said in an interview with The Associated Press that the opportunity came from a recent developing relationship with Sony Corp. where he and actor James Franco (and former recurring "General Hospital" guest star) have been trying to develop a prime-time series.
"They asked if I was ready to come back to daytime and ... what could they do to make that work," said Burton. He said he wanted his family to stay in Tennessee and he needed a flexible schedule to spend time with them.
"I get to have the best of both worlds and fly back and forth" from Los Angeles, he said. "I wasn't really expecting it."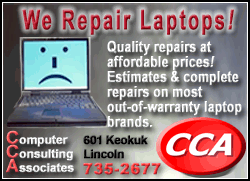 On "Y&R," Burton will play Dylan McAvoy, an ex-soldier with a secret.
The 42-year-old begins shooting Tuesday. His first episode is slated to air Jan. 29.
"It is a little nerve-wracking because I don't really know who the character is. The cool thing is I know a lot of people who are there already. The soap world is a small world," he said.
Another appeal for Burton is that former "General Hospital" executive producer Jill Phelps is now at the helm at CBS' "Y&R," which has ranked as the No. 1 daytime drama for almost 25 years.