"For a long time I thought I was a decent guy," Letterman said. "But yet, thinking I was a decent guy, I was still capable of behavior that wasn't coincidental to leading a decent life. That's what I'm working on. I want to really be the person I believe that I was. I wanna be a good person."
The interview aired Sunday on Winfrey's OWN network and will be repeated Jan. 20. It was recorded in November.
Letterman said his wife, Regina, has forgiven him, and he tries every day to regain her trust. He said he still hasn't forgiven himself.
Letterman said he went through depression that he described as a sinkhole that he thought he wouldn't come out of. But with medication, he said, he pulled through and told Winfrey he now has compassion for others who have gone through depression.
"I always thought, 'Aw, you're depressed? Go do some push-ups and you'll feel better,'" he said. "But it's not that."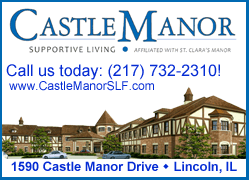 Details of the affairs emerged after a television producer threatened to unveil them if Letterman didn't give him money. The producer was later jailed for four months.
Letterman took control of the story in 2009 by coming clean about his affairs on his show before the details came out. He acknowledged before making the announcement that he had other motives.
"In the back of my mind -- and this will give you the extent, the breadth and width of what a weasel I could be -- I was thinking, eh, maybe I can make this, maybe I can get a little sympathy out of this deal here," he said.
Winfrey interviewed Letterman for "Oprah's Next Chapter" at Indiana's Ball State University, after being interviewed publicly by Letterman before students at the CBS comic's alma mater. They cleared the air on their own feud, which fueled Letterman's comedy for years.