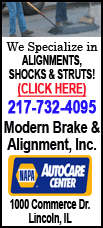 Activists say five people were killed in the Yarmouk camp Tuesday, including four who died when a shell struck their street and a fifth shot by a sniper.
The fighting pits gunmen loyal to President Bashar Assad against rebels, who now control much of the camp.
The camp was the scene of heavy clashes in the past, but the battles subsided last month after rebels battled the loyalists to a stalemate. Palestinians fight on both sides.
It was not clear what triggered this flare-up.
A statement issued by representatives of 14 Damascus-based Palestinian factions called for an immediate ceasefire and urged gunmen to withdraw from the camp.
Copyright 2013 The Associated Press. All rights reserved. This material may not be published, broadcast, rewritten or redistributed.