In a short statement released by his office, the Nevada Democrat said he "simply misspoke" in comments Friday criticizing House Republicans for delaying legislative action to provide financial relief to areas of the Northeast hit by Sandy last October.
Reid said the government had responded within days to help the people of Mississippi, Alabama and Louisiana after the onslaught of Katrina, but "we are now past two months with the people of New York."
He said the people of New Orleans "were hurt, but nothing in comparison to what's happened to the people in New England." He noted that nearly a million people had lost their homes because of Superstorm Sandy.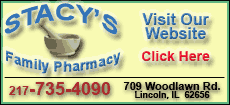 Reid and other Democrats were upset when House Republicans decided against acting on Senate legislation to provide disaster relief for Sandy before the congressional session ended last week. On Friday House GOP leaders, after being criticized by fellow Republicans for delaying the disaster aid vote, pushed through a bill approving $9.7 billion to help pay flood insurance claims. The House next week is to take up a broader $51 billion package of aid.
Reid's remarks on Friday drew a sharp response from Sen. David Vitter, R-La., who said in a statement that "sadly, Harry Reid has again revealed himself to be an idiot, this time gravely insulting Gulf Coast residents."
Vitter cited figures from the National Hurricane Center that Katrina caused 1,833 deaths and more than $108 billion in damage, compared to Sandy which led to an estimated 131 deaths and $65 billion in damage.
Reid, in his statement Monday, said he was "proud to have been an advocate for disaster victims in the face of Republican foot-dragging," and that he had worked with Louisiana's Democratic senator, Mary Landrieu, to ensure that the people of the Gulf Coast had the resources they need to fully recover.
Landrieu put out a statement agreeing that Reid "misspoke and has clarified his statement." She said Reid has been a strong advocate for the Gulf Coast's recovery after hurricanes Katrina and Rita and she was confident of his continued support for those hit both by the 2005 hurricanes and Sandy.
[Associated Press; By JIM ABRAMS]
Copyright 2013 The Associated Press. All rights reserved. This material may not be published, broadcast, rewritten or redistributed.