Today's highlight in history:
On Jan. 8, 1963, Leonardo da Vinci's "Mona Lisa," on loan to the United States from the Louvre Museum in Paris, went on display at the National Gallery of Art in Washington, D.C., with President John F. Kennedy and his wife, Jacqueline, in attendance.
On this date:
In 1790, President George Washington delivered his first State of the Union address to Congress in New York.
In 1815, U.S. forces led by Gen. Andrew Jackson defeated the British in the Battle of New Orleans -- the closing engagement of the War of 1812.
In 1863, America's First Transcontinental Railroad had its beginnings as California Gov. Leland Stanford broke ground for the Central Pacific Railroad in Sacramento. (The transcontinental railroad was completed in Promontory, Utah, in May 1869.)
In 1912, the African National Congress was founded in Bloemfontein, South Africa.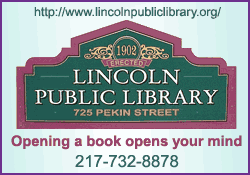 In 1918, President Woodrow Wilson outlined his Fourteen Points for lasting peace after World War I. Mississippi became the first state to ratify the 18th Amendment to the Constitution, which established Prohibition.
In 1935, rock-and-roll legend Elvis Presley was born in Tupelo, Miss.
In 1959, Charles de Gaulle was inaugurated as president of France's Fifth Republic.
In 1964, President Lyndon B. Johnson declared a "War on Poverty" in his State of the Union address.
In 1973, the Paris peace talks between the United States and North Vietnam resumed.
In 1982, American Telephone and Telegraph settled the Justice Department's antitrust lawsuit against it by agreeing to divest itself of the 22 Bell System companies.
In 1989, 47 people were killed when a British Midland Boeing 737-400 carrying 126 people crashed in central England.
In 2011, U.S. Rep. Gabrielle Giffords, D-Ariz., was shot and critically wounded when a gunman opened fire as the congresswoman met with constituents in Tucson; six other people were killed, 12 others also injured. (Jared Lee Loughner (LAWF'-nur) has pleaded not guilty to 49 charges in connection with the shooting.)
Ten years ago: A commuter plane crashed after takeoff from Charlotte-Douglas International Airport in North Carolina, killing all 21 people on board. A Turkish Airlines jet crashed in Turkey, killing 75 people (five passengers survived). President George W. Bush signed hastily passed legislation extending unemployment benefits for 2 1/2 million victims of a weak economy. A federal appeals court ruled that President Bush could order U.S. citizens captured overseas indefinitely detained as enemy combatants without the rights normally afforded citizens charged in criminal cases.