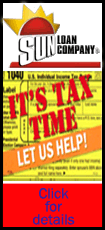 The decision came Monday night, a person with knowledge of the move told The Associated Press, two days after the Bucks lost their fourth straight game to fall to 16-16 on the season. The person spoke to the AP on condition of anonymity because the move has not been announced. USA Today first reported the parting.
Skiles was 162-182 and in his fifth season with Milwaukee. He led the Bucks to one playoff appearance, a first-round loss to Atlanta in seven games during the 2009-10 season.
At first glance, the timing of the move might seem curious. Even after their latest loss, the Bucks were still in seventh place in the Eastern Conference playoff chase. But the hard-nosed, defensive-minded coach sometimes had difficulty meshing with a roster built around volume shooters Brandon Jennings and Monta Ellis, and it appeared to finally reach the breaking point after a 95-80 loss to the Pacers in Indiana on Saturday night.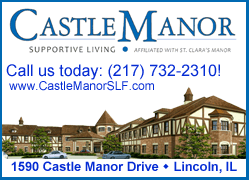 This season the Bucks started out a surprising 6-2, only to lose seven of their next nine. They followed that with a four-game winning streak, the kind of wild swings that didn't sit well with a coach who values consistency -- both in play and preparation.
"The real challenge is we've had a couple of years in a row where ... we didn't buy into our defensive system," Skiles said before the season began. "If we do that, we'll be a good defensive team. If we don't, we won't. That's the real challenge, getting guys to buy in on that on the floor, give the effort, focus and concentrate as necessary to be a good defensive team."
Despite the differences in style between the head coach and the stars on the team, the Bucks were just three games behind Indiana in the Central Division despite injuries to Beno Udrih and top defender Luc Mbah A Moute.
Skiles helped coax a breakout season from Larry Sanders, who has emerged as a rebounding and shot-blocking monster over the last few weeks. The demanding coach pushed Sanders to be more consistent, and the lanky forward/center has responded. He grabbed 20 rebounds against Boston on Dec. 21 to start a string of double-digit rebound nights in five of his last eight games and leads the league with 3.07 blocks per game.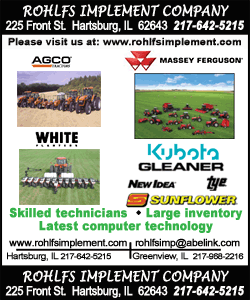 Skiles' hard-driving style and focus on defense was always going to be tested by a roster revolving around Jennings and Ellis, two flashy scorers who prefer to get up and down the court and lure opposing teams into shootouts to help compensate for their lack of size on the defensive end.
Skiles always thought the key to being competitive in the East was to buckle down and value getting stops over getting buckets. Jennings and Ellis have been giving plenty of effort, but the Bucks were in the middle of the pack in points allowed per game (15th) and field goal percentage defense (18th), below Skiles' lofty expectations.
Two other coaches, the Lakers' Mike Brown and Brooklyn's Avery Johnson, are also out of work in this young season. Brown was fired after five games and Johnson late last month, about three weeks after being named Eastern Conference coach of the month.
Skiles' exit in Milwaukee follows a similar path as his other head coaching stints. He lasted about two and a half seasons in Phoenix and was out 25 games into his fifth season with the Chicago Bulls in 2007-08, with his stern approach usually providing a big boost early in his tenure before wearing on the players later in his stay. Skiles was in the final year of his contract with the Bucks, who play Phoenix on Tuesday and Chicago on Wednesday.
His departure could be the first in a series of big shake-ups for the Bucks. General manager John Hammond is in the final year of his deal, while Jennings and Ellis can both become restricted free agents after this season.

Multiple reports said assistant Jim Boylan would fill in for Skiles on an interim basis.
[Associated Press; By JON KRAWCZYNSKI]
Follow Jon Krawczynski on Twitter: http://twitter.com/APKrawczynski.
Copyright 2013 The Associated Press. All rights reserved. This material may not be published, broadcast, rewritten or redistributed.