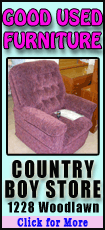 Alec Burks added a season-high 13, including eight in the fourth quarter when Utah held Dallas (13-22) to 14 points on 5-of-16 shooting.
Dirk Nowitzki led the Mavs with 20 points. He had six straight late, but also was called for a charge with 32 seconds remaining as he tried to get Dallas within two.
The Jazz made 4 of 6 free throws down the stretch to seal the win.
Al Jefferson added 15 points and 11 rebounds for Utah (18-18), which has won both meetings with Dallas this season.
The Mavs (13-22) have lost three straight and 12 of their last 14.
Dallas led by as many as eight points late in the third quarter after a 3-pointer by Nowitzki, but the Jazz fought back.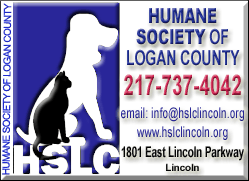 Burks' 3-pointer tied the score at 86 with 4:35 remaining, and Hayward's spinning layup after he stole the ball from Nowitzki gave Utah an 88-86 lead.
Al Jefferson then went at Elton Brand and got the call with 2:54 left and a technical on Brand. The Jazz sank 2 of 3 free throws to bump their lead to 90-86.
Hayward's fourth 3-pointer made it a seven-point Utah lead.
Nowitzki got the Mavs within three points but that's as close as they got as O.J. Mayo came up empty on several late shots. He finished with 13 points but was just 5 of 14 shooting, including 1 of 8 from beyond the arc and 0-5 in the fourth.
The game was chippy in the final period, with Derrick Favors tangling with Nowitzki, and Jae Crowder fouling Burks hard.
Chris Kaman also seemingly awoke a sleeping giant when he was called for a flagrant foul after hooking Jefferson around the neck with 8:35 left in the third. It ignited Jefferson, who had just six points in the first half. He scored six straight during an 8-2 Utah run that gave the Jazz a 64-59 lead.
Dallas, however, closed on a 21-10 run to take an 80-74 lead into the fourth, with Vince Carter, Elton Brand and Nowitzki fueling the offense.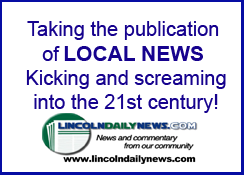 That offense disappeared in the fourth. Overall, it was a game of runs.
The Jazz opened the second quarter on a 13-3 run with back-to-back 3-pointers by Earl Watson and Hayward tying it at 27. And they closed it on a 13-7 run, Marvin Williams' 3-pointer at the buzzer tying the score at 53 heading into the break.
The Jazz were shooting just 31 percent at one point but made their final four shots in the second, including three 3-pointers.
Hayward had the hot hand, hitting 4 of 5 shots in the quarter, including all three 3-pointers. He had 18 points at halftime, five more than his season average.
Dallas led by seven, 26-19, after the first thanks to Kaman's 10-point quarter on 4-of-6 shooting. Kaman was shut out in the second half on 0-of-3 shooting.
Utah won the first meeting with Dallas on Halloween 113-94. The Mavs were without Nowitzki then. Now he is trying to shake off the rust after missing the first 27 games.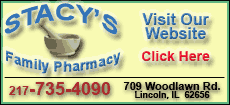 He expressed frustration after the previous loss, in overtime to New Orleans. Mavs coach Rick Carlisle said before the game that is to be expected.
"The reason he's one of the top 12 players ever to play the game is that he has extremely high standards," Carlisle said. ".until he gets back to being 95,100 percent in terms of his conditioning, rhythm, all those sorts of things, everybody is going to have a polarizing response to our record, including him when asked questions about it. We got to keep going day to day and keep working on the things that help us improve as a basketball team."
Carlisle then half-jokingly likened himself to Colonel Sanders for his continued enthusiasm despite Dallas' woeful record.
"It took him decades to convince somebody his recipe would sell," Carlisle said. "I'm just as enthusiastic about these guys. There's a long way to go and we got to keep approaching it with that kind of enthusiasm. "
[Associated Press; By LYNN DeBRUIN]
Copyright 2013 The Associated Press. All rights reserved. This material may not be published, broadcast, rewritten or redistributed.