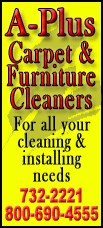 For those of you who have slept since then, Illinois upset the high-flying Buckeyes that night 79-74 when the Illini's Brandon Paul exploded for 43 points!

Work and Payne's hoops schedule got in our way last season and we gave up our tickets to our local KFC guru, Jerry Lowry. IF you have to give up your tickets, you want your good friend to come home with a "W," and coach Lowry did everything you could ask him to do! You don't expect an Illini player to erupt for 43 points, but you'll gladly take it. And of course Payne and I had to miss one of the Assembly Hall's all-time performances.

So, as I explained to my son, we missed a once-in-a-lifetime outing... and that means that the chances are good that the OSU Buckeyes will have a long memory regarding last year's game. And that after seeing our performance or whatever you want to call what we did at Purdue on Wednesday, coupled together with OSU's 11-2 record and No. 8 national ranking coming into the contest, I just didn't have high hopes... Please forgive me.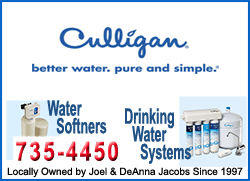 I told him that my expectations were just not very high. Part of the problem is that I love our guys so much, I appreciate the investment they've made and the hard work they've contributed, that I just want good things to happen to them. But there is not always a correlation between all of that stuff and you getting the desired outcome. Anyway, on to the game...
I would've been happy with a solid win. Heck, I would've taken a sloppy, undeserved victory. In fact, I would've settled for an ugly win on a bad call coming in overtime. All I'm saying is that I NEVER expected what we saw in Illinois' thoroughly dominating 74-55 thumping of Ohio State in a game that was not that close. How is that even possible?
I'll tell you how. First, you start by having a group of guys who appeared to be glad to be here. Mix in some stifling 94-foot defense. Throw in some intense physicality and mental toughness, and that was just my fellow fans in C29 and C30... I'm kidding, but not by much. Add some solid offensive execution. Throw in some great contributions off the bench. Mix in some great defensive rotations and switches and hard box-outs on the boards, and you've created a starter recipe that would be a good hors d'oeuvre to start out with for every Big 10 game.
On the one hand, you could give it up to Brandon Paul's consistent 19-point effort that included seven rebounds and three assists. Or you could tip your cap to the really inspired play of Tracy Abrams, who finished the day with 13 points, six rebounds and five assists -- not to mention a boatload of hustle plays. You might even compliment Joe Bertrand, who has to be the league's best sixth man so far this year, as he capped the day with 12 points, five rebounds, three blocks and a wicked behind-the-head dunk.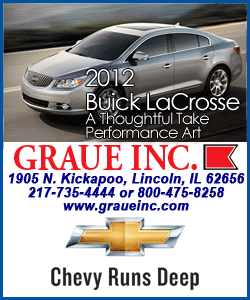 Yes, you could say we saw an outcome in this game that is rare to experience. But, if you're a glass-half-empty type of person, you would probably say that Illinois' Nnanna Egwu is not going to go off for 16 points and eight rebounds every night. You would probably say that Illinois is not going to cause 16 turnovers every night. You would say that Illinois is not going to shoot close to 50 percent every night. You would even say that the Illini will not hold very many teams to 33 percent shooting from the field. My response... Why not? When our guys play with that much energy and passion, good things tend to happen.
I'm not going to say that "anything" can happen, because I still don't believe that we have all the pieces necessary to make a long tournament run. But I LOVE teams like ours... when their whole is greater than the sum of their parts. And that's exactly how I see this Illini team right now. I LOVED the way Illinois played on Saturday. I don't know if it was the best game this team has played this season or not since my wife wouldn't let me go to Hawaii, but it may have been the best game I have personally seen this group of players play, and that is saying a lot.
Did I mention that I liked the way Illinois played?
Let me put it like this. I was not expecting an effort like that on Saturday. To say I was pleased would be the understatement of the century. And I will take it a step further. IF Illinois can find some improbable way of bringing effort like that on a regular basis, especially against Minnesota and at Wisconsin, I think you fans may really start liking this team.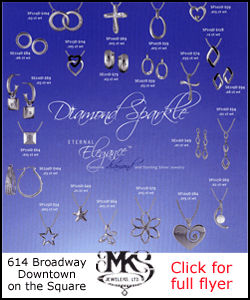 I sure didn't have us at 14-2 at this juncture, but do you see that light? ... that faded, obscure light somewhere out there in the distance on the frozen Illinois prairie? That's me out there smiling... looking and searching for where Illinois coach Groce found that energy and effort. I'll let you know if I find it...
[By JEFF MAYFIELD]
Respond to the writer at jmayfield@ctitech.com.