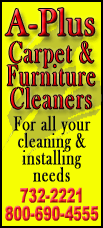 The Dow Jones industrial average dropped 55.44 points, or 0.4 percent, to 13,328.85. The Standard & Poor's 500 index fell 4.74, or 0.3 percent, to 1,457.15. The Nasdaq composite index shed 7.01, or 0.2 percent, to 3,091.81.
Alcoa reported its fourth-quarter financial results after the market closed, marking the unofficial kickoff to weeks of earnings announcements from U.S. companies. The aluminum maker said its revenue results exceeded the expectations of Wall Street analysts, while per-share earnings were roughly in line with expectations. Alcoa rose 20 cents, or 2.1 percent, to $9.30 in late trading.
Alcoa is traditionally the first of the 30 companies in the Dow average to report earnings.
Market-watchers expect the quarter's results could include many surprises because of events like Superstorm Sandy, the presidential election, and the narrowly avoided tax increases and spending cuts known collectively as the "fiscal cliff."
"Earnings is going to be the big driver for the next couple of weeks, and we're just sitting around waiting for it to begin," said Kim Caughey Forrest, vice president and senior analyst at Fort Pitt Capital Group, an investment management firm.
The European debt crisis continued to cast a pall over the market. Unemployment in the 17 countries that use the euro hit a new high, leading the European Union to warn about the risk of fraying social welfare systems in southern Europe.
Trading has been cautious in the week since Congress and the White House struck a deal to maintain lower tax rates and postpone sweeping cuts in government spending. Enthusiasm about the compromise pushed the Dow up 300 points last Wednesday, its biggest gain since December 2011.