The 43-year-old received the best supporting actor honor for "Magic Mike" and "Bernie." He garnered critical success in 2012 for "Mud" and "The Paperboy," both shown in competition at the Cannes Film Festival.
"Got a great family that loves what I do, they're happy for papa when papa is happy. Papa is happy when he's working, and they like it when papa goes to work," he said of his busy year.
"Things that I've been working on came to fruition personally, workwise, healthwise. And we just decided to embrace it all -- myself, my family -- decided to embrace it all," he said. "Even when it was work that I was doing that my family wasn't necessarily doing. My family was pushing me to go, 'Go get it on. Do it. We're right behind you. We got it.'"
McConaughey married longtime girlfriend Camila Alves in June. He announced last month on his Whosay page that Alves had given birth to their third child, Livingston, on Dec. 28.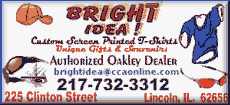 "Livingston had a lot to say this morning," he joked. "He had a mouthful of milk. That's what he had."