Smoothly adapted by Ronald Harwood ("The Dresser") from his 1999 West End play, the film has a lot to do with "Tosca's Kiss," a 1984 documentary by the late Swiss director Daniel Schmid about Milan's Casa Verdi, founded by Giuseppe Verdi as a retirement home for impoverished singers and musicians. Hoffman's respectful treatment of those slightly otherworldly souls who have dedicated their lives to art is a touching salute that will be appreciated by classical music lovers, for whom arias from Rigoletto to The Mikado should prove ear candy.
The posh Beecham House, nestled in the untainted English countryside like a leftover from a Jane Austen novel, is populated by a crew of genteel, able-bodied oldsters who sing and play classical music all day long. In the music rooms, the conservatory and breakfast room, not to mention assorted gazebos scattered around the sprawling English garden and grounds, it's the kind of place where a little Bach is always welcome. Arthritic hands play the piano while retired tenor Reginald Paget (Tom Courtenay) holds a music theory class for young people from the area. His witty lesson on the difference between opera and rap shows his thinking is still youthful.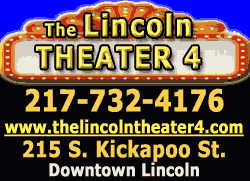 As a matter of fact, there is very little doddering going on here, no visiting relatives to quarrel with, and a lot of reassurance by the home's director, the good Dr. Lucy Cogan (Sheridan Smith), that the end is still a long way off.
As the camera roams around the manor's marbled halls, it introduces the gushy but warm-hearted Sissy (Pauline Collins) and twinkling-eyed Wilf Bond (Billy Connolly, Queen Victoria's faithful servant in "Mrs. Brown"), whose overactive sex drive has not been quenched by his years, though his interest in the ladies is more raunchy wit than active pursuit.
Two big events intertwine to create some drama and suspense. The first is preparations for the annual Verdi gala, on whose fundraising Beecham House depends for its very survival. The other is the arrival of a mystery guest, a star -- who turns out to be none other than haughty prima donna Jean Horton (Maggie Smith.) At first the elderly diva refuses to mingle with her former colleagues, and it takes some coaxing for her to admit she's as hard up as they are. But when asked to reunite with them to sing their famous quartet from Rigoletto, she balks.