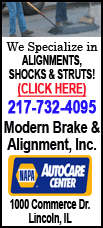 Cuomo's State of the State address Wednesday afternoon in Albany will set the stage for much of this year's legislative agenda, although the Senate and Assembly majorities are deeply divided on issues.
In the aftermath of last month's school massacre in Newtown, Conn., Cuomo and the Democrat-led Assembly are pushing for bans on all assault weapons and high-capacity ammunition magazines.
Cuomo's other priorities will include his effort to legalize casinos off Indian land and another to restrict the New York City Police Department's stop-and-frisk procedures that critics say impinge on civil rights.
Copyright 2013 The Associated Press. All rights reserved. This material may not be published, broadcast, rewritten or redistributed.