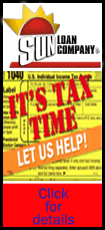 But government officials argued the inauguration can legally take place at a later date before the Supreme Court and it is unclear what, if anything, the opposition can do to prevent the delay given courts perceived as being pro-government, public sympathy for Chavez as he fights for his life and varying interpretations of an at-times vague constitution.
Vice President Nicolas Maduro broke the news that Chavez would not be able to attend the scheduled inauguration in a letter to National Assembly President Diosdado Cabello. Then, later Tuesday, Venezuela's National Assembly, which is dominated by Chavez's allies, approved the proposal for Chavez to be sworn in at a later date before the Supreme Court.
The news sparked passionate debate in the assembly, with the opposition coalition arguing that if he is not sworn in on Thursday, Chavez must temporarily step aside and let the head of the National Assembly, Cabello, assume the presidency. Coalition leader Ramon Guillermo Aveledo wrote to the Organization of American States explaining their concerns, but other opposition leaders say there no plans for protests on inauguration day.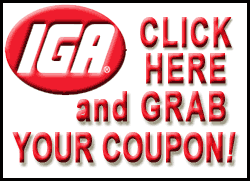 "What I won't do is put people to fight against people," opposition leader Henrique Capriles told reporters. "Our country doesn't need hate. Our country doesn't need fights."
At the heart of the dispute are differing interpretations of Venezuela's constitution, which says the oath of office should be taken before lawmakers in the National Assembly on Jan. 10, this Thursday. But the charter adds that if he is unable to be sworn in by the National Assembly, the president may take the oath before the Supreme Court.
Opponents argue that even if the oath is taken before the Supreme Court it should be on Jan. 10. Chavez's allies argue that the charter doesn't explicitly specify on what day it must take place, and this allows them to delay Thursday's inauguration.
While leaders of both the pro- and anti-Chavez camps say they don't expect violence to break out Thursday, the dispute could give the opposition grounds to question the legitimacy of government officials serving past the scheduled inauguration date.
Capriles said earlier Tuesday that Chavez's current term constitutionally ends Thursday and that the Supreme Court should rule in the matter.
"There is no monarchy here, and we aren't in Cuba," he said. However, he added that he saw no reason to bring a formal challenge to the court because it was obliged to issue a ruling on the dispute.
The Supreme Court on Tuesday rejected a legal challenge brought by an individual lawyer, Otoniel Pautt Andrade, who had argued that it would violate the constitution for Cabello to refuse to assume the presidency provisionally if Chavez were unfit to be sworn in on the set date. The court's ruling didn't provide a detailed interpretation of the constitution.

In the debate set off by Tuesday's announcement that Chavez would not return from Cuba for the inauguration, opposition lawmaker Omar Barboza urged Chavez's allies to accept Cabello as interim president while Chavez recovers, saying that this was to avoid an "institutional crisis."
Barboza said it's clear that a "temporary absence" should now be declared, which would give the president 90 days to recover, and which could be renewed for another 90 days.
Some lawmakers called for a medical team to be formed to determine the state of Chavez's health. Some also questioned why the letter announcing the decision was signed by the vice president rather than Chavez himself.
"Who's governing Venezuela? In Venezuela, Havana is governing, and that's the problem we have," opposition congressman Julio Borges said during the debate.
Maduro has called the swearing-in a "formality" and said the opposition is erroneously interpreting the constitution. Chavez has said that if he's unable to continue on as president, Maduro should take his place and run in an election to replace him.
As he announced lawmakers' approval, Cabello said: "President Chavez, this honorable assembly grants you all the time you need to tend to your illness."
Jorge Rodriguez, a Caracas district mayor and campaign manager in recent elections, accused the opposition of fomenting a "conspiracy" against Chavez's government. He insisted that Chavez remains president despite his health problems and pointed out that the National Assembly had granted the president permission to travel to Cuba for his operation.
Legal experts have joined politicians in debating whether the inauguration can legally be postponed.
Constitutional law expert Henrique Sanchez Falcon, a professor at Central University of Venezuela, called the government's position "something that's absolutely contrary to what's established under the constitution, which says that the term lasts six years."
The constitutional debate takes place against a backdrop of charges that the government isn't giving complete information about the health of Chavez, who underwent his fourth cancer-related surgery in Cuba last month and hasn't spoken publicly in a month.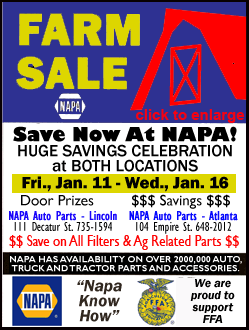 The government said on Monday that Chavez was in a "stable situation" receiving treatment due to a severe respiratory infection. The government says he's coping with "respiratory deficiency," but hasn't said how severe it is.
Capriles urged Latin American leaders not to come to Venezuela, asking them to instead demand that the Venezuelan Constitution be upheld.
The governments of Bolivian President Evo Morales and Uruguayan President Jose Mujica announced that the leaders would travel to Caracas, where the Venezuelan government said various Latin American leaders were expected to attend a gathering on Thursday.
___
AP Interactive:
http://hosted.ap.org/interactives/2012/venezuela/
[Associated Press; By FABIOLA SANCHEZ]
Copyright 2013 The Associated Press. All rights reserved. This material may not be published, broadcast, rewritten or redistributed.