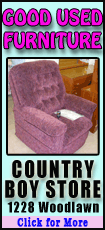 The Salafist Al-Nour Party emerged as the second largest in parliamentary elections last year, but the parliament was dissolved by court order.
Founder Emad Abdel-Ghafour formed his own party on Jan. 1. It's expected to align with the party of President Mohammed Morsi's Muslim Brotherhood in upcoming elections.
Al-Nour chose Younis Makhyoun as its new leader on Wednesday.
The split resulted from infighting over the influence of clerics who were among Al-Nour founders, as well as relations with the dominant Brotherhood.
Opposition to the Brotherhood runs deep among many Salafis. Al-Nour's leaders say the Brotherhood is too willing to compromise on Islamic issues. Salafis advocate rule by strict Islamic law.
Copyright 2013 The Associated Press. All rights reserved. This material may not be published, broadcast, rewritten or redistributed.