Illinois State comes up short at Missouri State
Send a link to a friend
[January 09, 2013] SPRINGFIELD, Mo. -- Jackie Carmichael tallied a team-best 21 points and 12 rebounds for his sixth double-double of the season, but Missouri State's Anthony Downing scored a game-high 24 points, and the Redbirds (9-7, 0-4 MVC) fell at Missouri State (5-11, 3-1 MVC) 62-55 Tuesday night in Missouri Valley Conference play at JQH Arena.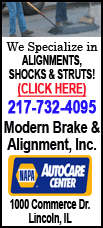 Along with Carmichael's effort, Johnny Hill also contributed a career-high 14 points along with three rebounds. Carmichael and Hill were the only two Redbirds to reach double figures as ISU dropped its fourth straight game. Illinois State was held to a season-low 55 points in the loss, while the Redbirds shot 40.0 percent from the field, compared with the Bears' 46.8 percent mark.

Missouri State jumped out to an early 8-2 advantage, and the Bears led for most of the first half. Trailing 17-11 with 7:06 remaining in the opening period, the Redbirds went on a 7-0 run to take their first lead of the game on a 3-pointer by Jon Ekey. The trey gave ISU an 18-17 advantage with 5:43 remaining.
However, the lead was short-lived, as Missouri State established its largest advantage of the half at 30-20 with 1:11 remaining. Illinois State ended the period on a 5-2 run to pull within 32-25 at the break.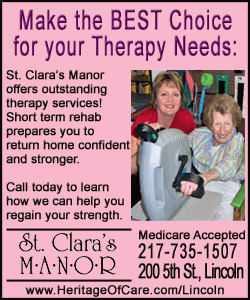 The Redbirds outscored the Bears 12-7 to start the second half, as a 3-pointer by Kaza Keane pulled Illinois State within 39-37 at the 14:20 mark. However, Missouri State responded with a 10-0 run, which was followed by an Illinois State 10-2 run to propel the Redbirds within 51-47 on a Bryant Allen jumper with 6:33 left.
A jump shot by Anthony Cousin later pushed ISU within 53-50 at the 4:40 mark, but the Bears outscored the Redbirds 9-5 over the final four minutes to secure the win.
Illinois State returns home for another Missouri Valley Conference matchup Saturday night, against Drake. Tipoff is at 7:05 on Doug Collins Court at Redbird Arena. Tickets are available by calling the ticket office at Redbird Arena, 309-438-8000.
[Text from file received from Illinois State University]