The squeeze even for the biggest, politically favored Chinese companies highlighted the severity of the country's worst economic downturn since the 2008 global crisis.
Economic activity rebounded late in the year but analysts say a recovery is still shaky and will be gradual and weak. Growth fell to 7.4 percent in the three months ending in September and is believed to have strengthened in the final quarter.
The Cabinet agency that oversees China's 116 biggest state-owned companies said they had total profit of 1.7 trillion yuan ($270 billion) in the year through November. Those companies include PetroChina Ltd., Bank of China Ltd., China Mobile Ltd. and other major corporate names.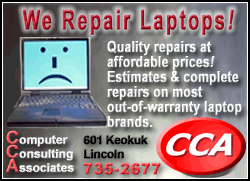 That was an improvement over the 16.4 percent decline in profit reported for the same companies in the first half of the year.
Despite weaker profits, total assets at the major state companies increased 15.1 percent to 69 trillion yuan ($10.9 trillion), according to the State-Owned Assets Supervision and Administration Commission.
The wealth of major state companies has fueled public frustration. The companies receive low-cost bank loans, energy and other resources and many are monopolies or quasi-monopolies.