Economy minister Akira Amari and Prime Minister Shinzo Abe discussed details of the stimulus package ahead of an announcement expected on Friday, officials said.
Abe took office last month vowing to make reviving the economy his top priority and promising support both to small businesses and big industries such as the auto sector. He and his ministers have sought support for his program from big business in a whirlwind round of appearances at new year parties this week.
"We will work with you and appreciate your cooperation," industry minister Toshimitsu Motegi told a gathering of Japanese auto executives, describing the car industry as the "main hitter" of the Japanese economy.
"Without a revival of the auto industry there will be no rebirth of Japan," he declared.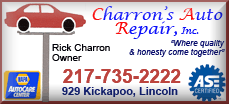 The bulk of the spending package will go to supporting industrial revitalization and reconstruction from Japan's March 2011 earthquake and tsunami disasters. It also includes plans a request to raise military spending by 100 billion yen ($1.1 billion) from the 4.6 trillion yen ($52.3 billion) budget last year, the first such increase in a decade.
The increase is partly aimed at beefing up monitoring and defenses around islands in the East China Sea, known as the Senkakus in Japan and the Diaoyu islands in China, that are the focus of a simmering territorial dispute.
The interim budget request made in September under the previous government of Democratic Party of Japan called for keeping the 2013 defense budget flat.
Earlier this week, Defense Minister Itsunori Onodera acknowledged the size of the budget request increase and added that the rise would be aimed at stepping up defense against threats from Japan's "neighboring countries."
"Many people are concerned about tensions recently with neighboring countries, or North Korea's missile development. I believe people want us to firmly tackle those issues and protect our territorial land, seas and air, and we are preparing a budget that can quickly address those concerns," Onodera said.