The Wall Street Journal reported on Wednesday that the Securities and Exchange Commission has launched a probe into the Los Angeles company. The newspaper cited an unnamed person close to the inquiry.
Representatives for the SEC and Herbalife both declined to comment.
The SEC conducts inquiries privately and reviews findings before determining whether to take any enforcement actions, if any.
Herbalife has been grappling with questions about its business model, which involves using a network of distributors to sell its products. On its website, the company describes itself as "a global nutrition company that has helped people pursue healthy, active lives since 1980."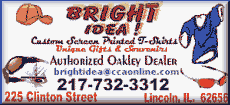 Last month Pershing Square Capital Management's William Ackman said he had been shorting the stock for several months upon concluding that the company is a pyramid scheme.
Herbalife vehemently denied that it is a pyramid scheme, suggesting that Ackman was trying to illegally manipulate its stock price to make money. It said in a statement at the time that Ackman's comments were "a malicious attack on Herbalife's business model based largely on outdated, distorted and inaccurate information."
Another well-known investor, Greenlight Capital's David Einhorn, raised concerns about Herbalife's business in May.
The company plans to give a comprehensive response to investor questions on its business model on Thursday morning during an analyst and investor meeting.