The Securities and Exchange Commission said in civil charges announced Wednesday that KPMG partner John Aesoph and senior manager Darren Bennett violated professional auditing standards by failing to demand accurate information from the bank.
The agency said the auditors relied on outdated appraisals provided by managers that inflated the value of real estate used as collateral for TierOne's troubled loans. They also failed to properly examine the data before signing off on the bank's 2008 financial statements, the SEC said.
The two could face fines or suspension from practice.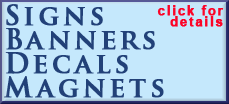 Tim Connolly, a spokesman for KPMG at its headquarters in Montvale, N.J., said Aesoph and Bennett "look forward to presenting the facts in support of the work that was performed under the circumstances at TierOne."
TierOne, which was based in Lincoln, Neb., with about $2.8 billion in assets, understated its losses by millions in 2008 and 2009. Federal regulators closed the bank in June 2010 and sold its assets to Great Western Bank.