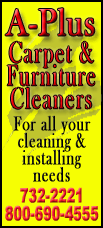 Best-picture favorites for Thursday morning's Oscar nominations include "Lincoln," Steven Spielberg's portrait of the great emancipator who abolished slavery and reunified the United States; "Zero Dark Thirty," Kathryn Bigelow's chronicle of the hunt for U.S. public enemy No. 1, Osama bin Laden; and "Les Miserables," Tom Hooper's musical epic set against an uprising of freedom fighters in 19th century France.
Among other prospects are "Argo," Ben Affleck's thriller about a CIA scheme to save Americans from Iran amid the 1979 hostage crisis; "Django Unchained," Quentin Tarantino's bloody revenge saga about a former slave hunting white oppressors just before the Civil War; and "Life of Pi," Ang Lee's story of a free-thinking Indian youth cast adrift on a lifeboat with a Bengal tiger while traveling to a new life in North America.
This year's nominations come earlier than usual in Hollywood's long awards season, leaving the awards picture a bit murkier. By the time Oscar nominations come out most years, the Golden Globes already have given their trophies, helping to sort out prospective front-runners for show business' biggest night.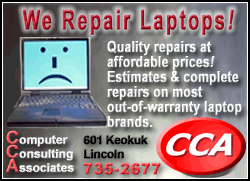 The nominations this time precede the Golden Globes ceremony, which follows on Sunday.
The Globes and other honors presented in late January and February by directors, actors, writers and producers guilds will clear up the best-picture race for the Oscars. Right now, "Lincoln," "Les Miserables" and "Zero Dark Thirty" appear the most likely contenders for the top prize.
All three films come from directors who delivered best-picture winners in the past: Spielberg with 1993's "Schindler's List," Bigelow with 2009's "The Hurt Locker" and Hooper with 2010's "The King's Speech." Bigelow also won the directing Oscar, the first woman ever to earn that honor, Hooper earned the same prize a year later, and Spielberg has received the directing trophy twice, for "Schindler's List" and 1998's "Saving Private Ryan."
"Lincoln" also has good chances on acting nominations for three past winners: two-time Oscar recipients Daniel Day-Lewis as Abraham Lincoln and Sally Field as Mary Todd Lincoln, and supporting actor recipient Tommy Lee Jones as abolitionist firebrand Thaddeus Stevens.
"Zero Dark Thirty" star Jessica Chastain, a supporting-actress nominee last season for "The Help," is in the running for a best-actress slot this time as a CIA operative relentlessly pursuing bin Laden.