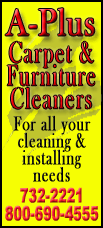 Paul Salopek departed an Ethiopian village Thursday to begin a planned 21,000-mile (34,000-kilometer) walk that will cross some 30 borders and scores of ethnic groups.
Salopek's quest is to retrace humankind's first migration from Africa across the world in a go-slow journey that will force him to immerse in many cultures.
The Ethiopia-to-Argentina walk -- which took human ancestors some 50,000 years to make -- is called Out of Eden and is sponsored by National Geographic, the Knight Foundation and the Pulitzer Center for Crisis Reporting. Salopek plans to write one major article a year and give periodic updates.
[Associated Press; By JASON STRAZIUSO]
Copyright 2013 The Associated Press. All rights reserved. This material may not be published, broadcast, rewritten or redistributed.