What made the win so impressive was that Louisville won despite getting a combined 18 points on 4-of-17 shooting from guards Russ Smith and Peyton Siva, their top two scorers.
"This is a team game and we have a lot of guys who can score," said Siva, who finished with seven points. "It's definitely a good sign that we can win, because me and Russ didn't shoot it well. Everyone else stepped up big and were digging in. It's a really good sign for us. Everyone was playing together and we utilized everyone."
Freshman Montrezl Harrell, starting in place of injured Chane Behanan, tied his career best with 14 points, and Luke Hancock hit two 3-pointers in a late, game-breaking 12-2 run.
"I think we're a very good offensive basketball team, but we needed to get better defensively," Pitino said. "We hadn't played well defensively until the second half tonight. We played excellent defense in the second half. We generated steals and got on the break a little. When you play a good team, you need maybe one good run. We got that in the second half. That was our run and we made the most of it."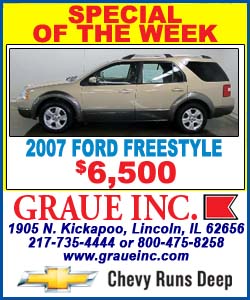 Brandon Mobley had 18 points and seven rebounds for the Pirates (12-4, 1-2), who lost their second straight. Eugene Teague added 14 points and 10 rebounds, while leading scorer Fuquan Edwin was limited to 13 -- most coming after the game was decided.
"They really did a good job focusing on me not getting any open looks," said Edwin, who came in averaging nearly 18 points. "They got out on me pretty fast. It's a little frustrating, because I wasn't making plays for my teammates and I have to take the blame for that."
It was the second straight double-double for Dieng, who only returned to the lineup Dec. 29 after breaking his wrist against Missouri. The junior from Senegal also had three blocks. His previous season highs were 11 points and 13 rebounds.
"I'm beginning to feel good about the way I'm playing," Dieng said. "Coach tells me that he needs me to get back and do the things I used to do. I was able to get a lot of touches inside and I made the shots. I still think I need to get back to blocking four or five shots a game. That's what I need to get, then I'll think I'm back."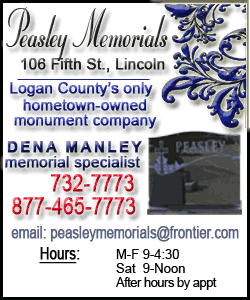 The Cardinals struggled in their final Big East game at the Prudential Center, and didn't put the Pirates away until midway through the second half.
Trailing 42-35 after a tip follow by Harrell, Seton Hall scored the next seven points to tie the game. Edwin hit a 3-pointer to knot it, finally getting the disappointing crowd into the game.
The excitement didn't last long. Harrell had an alley-oop layin, Smith scored on a fastbreak and Hancock sandwiched two sweet-looking 3-pointers around a layup by Mobley for a 52-44 lead.
Stephan Van Treese added two free throws to push the advantage to 10 points and Louisville was never threatened again.
Pitino seemed at a loss to explain why Smith and Siva struggled, especially Smith, a New York City native who was averaging 20 points.
"That's possible every night with Russ Smith, because he's crazy and out of his mind and insane," Pitino said. "If I had to vote for the Naismith Player of the Year right now, I'd vote for Russ Smith. But tonight, he had too much pressure on him. Every time he comes home, he puts so much pressure on himself and loses his mind."
Louisville had 12 steals and forced 16 turnovers, while limiting the Pirates to 34.7 percent shooting from the field (17 of 49). The Cardinals struggled themselves, hitting 23 of 55, or roughly 42 percent from the floor.
Behanan, who was averaging 11.4 points and 7.1 rebounds, sprained his left ankle in practice Monday and is expected to be sidelined up to 10 days.
Seton Hall got what it wanted in the first half, forcing the Cardinals into a half-court game and limiting them pretty much to one shot a possession. It kept the game close and the Pirates used a late 8-2 spurt to get to within 36-34 at the half.
Pitino wasn't happy with the officiating at the end of the half after seeing the Pirates make 14 of 21 free throws. The Cardinals only took 12 free throws, making nine.
Junior forward Brian Oliver (8.5 ppg) missed his third straight game with a sprained ankle.
[Associated Press; By TOM CANAVAN]
Copyright 2013 The Associated Press. All rights reserved. This material may not be published, broadcast, rewritten or redistributed.