Illinois transportation secretary announces 3 key traffic safety laws for 2013

Send a link to a friend
[January 10, 2013] SPRINGFIELD -- Three important pieces of legislation supported by the Illinois Department of Transportation went into effect Jan. 1. Two of these new laws are aimed at reducing cellphone use while driving, and the third is aimed at clearing lanes of traffic immediately following crashes.
Senate Bill 2488 prohibits cellphone use in construction or maintenance speed zones, regardless of the speed limit in those zones. Motorists can use cellphones in voice-operated mode, which includes the use of a headset, or cellphones used with single-button activation.

Prior to the passage of this law, the speed limit in a work zone had to be lower than the posted speed limit; otherwise, it was not actually considered a work zone by the definition in statute, and the higher ticket did not apply. Voice-activated use of a cellphone was permitted prior to this change.

House Bill 5101 prohibits texting or using a hand-held cellphone while driving a commercial motor vehicle and makes this a serious traffic violation. Previously, Illinois law prohibited texting while driving for all vehicles, but cellphones were permitted. Illinois statutes were since amended to be in compliance with the Motor Carrier Safety Regulations law that prohibits texting and cellphone use by commercial motor vehicle drivers.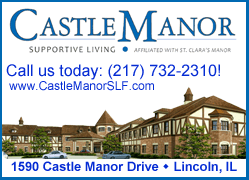 A commercial motor vehicle is a vehicle used in commerce and weighing 26,001 pounds or more (or a lesser weight if determined by the federal government or secretary of state); or a vehicle designed to transport 16 or more people; or a vehicle transporting hazardous materials. Exceptions are RVs for personal use, military vehicles, fire trucks, police vehicles and other emergency response vehicles.
"People are tragically injured and killed in work zones and by commercial motor vehicles due to distracted driving. Cellphone distractions have been proven to be as dangerous as drinking and driving," said Illinois Transportation Secretary Ann L. Schneider. "These laws will stiffen distracted driving laws and save lives."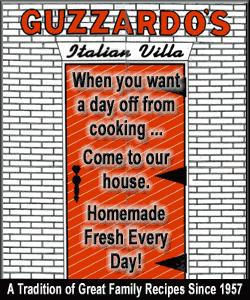 Senate Bill 3409 allows the driver of a vehicle involved in a motor vehicle crash resulting only in damage to a vehicle to move the vehicle off the highway to the nearest safe location. The locations for the driver to consider are an exit ramp shoulder, a frontage road, the nearest suitable cross street or other locations that will not obstruct traffic. The law states the driver should remain at that location until the requirements are fulfilled concerning the duty to give information and render aid.
The previous statute involving moving a vehicle following a crash stated: "Every such stop shall be made without obstructing traffic more than is necessary." Senate Bill 3409 clarifies the language and explains that moving your vehicle to safety will not violate the statute.
"The decisions made immediately following a crash are critical," Schneider said. "This law will reduce the chances of further injury and secondary crashes by allowing able vehicles to clear the roadway following a crash."
The Illinois State Police and nearly 300 law enforcement agencies statewide began enforcing these new laws on Jan. 1, along with current laws on impaired driving and seat belts.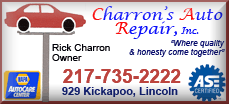 For more information about IDOT's traffic safety programs, visit http://www.trafficsafety.illinois.gov/.
[Text from Illinois Department of Transportation file received from the Illinois Office of Communication and Information]