Beyond lies a precious prize: a gold mine -- and its owners are taking no chances. Protesters, they say, have torched company property in violent demonstrations.
The oak- and beech-covered forests of northern Greece's Halkidiki peninsula have yielded various metals for more than 2,000 years. But as modern extraction and processing methods took over, they became a flashpoint in the debate over large-scale mining, environmental protection, job creation and tourism.
Champions of an ambitious new mining project say that it will create jobs and pour hundreds of millions into the local economy, as Greece struggles with a devastating financial crisis. Opponents argue that mining will endanger lives through pollution, wipe out precious forests and drive tourists away from a region of striking natural beauty.
Hellas Gold -- 95 percent owned by Canadian mining company Eldorado Gold Inc. and the remaining 5 percent by Greek construction company Aktor -- holds mining licenses for an area covering 317 square kilometers (122 sq. miles) with proven and probable reserves of lead, zinc, silver, gold and copper. Many see the foreign investment as vital to helping Greece emerge from what is essentially a depression, with a quarter of the workforce unemployed and the economy heading into a sixth year of recession.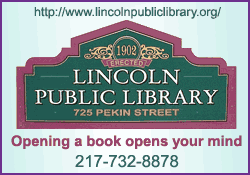 "In this difficult time -- but also regardless of the circumstances -- we owe it to ourselves to ensure the best possible exploitation of wealth this country has to offer to drive growth and bolster the economy," Deputy Energy and Environment Minister Asimakis Papageorgiou said in Parliament during a recent acrimonious debate on the Halkidiki mines.
"No one doubts any longer that northern Greece is a source of mineral wealth, with a total wealth in metals exceeding euro20 billion," he said. "We can no longer accept this being left unexploited or barely exploited."
The mining company says fears about harm to the environment are unfounded.
"Our Greek projects follow strict EU and Greek environmental, health and safety regulations," said Eduardo Moura, Eldorado's vice-president and general manager for Greece. "If Canadians, Australians, Spaniards and others can benefit from responsible mining why would Greeks not do the same?"
Local residents have formed a protest committee hoping to stop work on Eldorado's new gold and copper mine and processing plant in the area. They contend the project will devastate biodiversity and lead to pollution of the ground, air and water supply.
"This will cause a great deal of damage to our natural reserves," said Thanasis Krommydas, a local anti-gold campaign organizer. "(Greece) signs up to treaties to protect the environment with one hand, and destroys the environment with the other."
Opponents also argue that unlike many other countries, the Greek state gets no royalties from mine concessions, so stands to gain only taxes and jobs. Concessions granted in 2004 for Stratoni, one of the Halkidiki mines, are valid until 2026 and can be renewed twice for 25 years each time, free of charge.
"The Greek state has nothing to gain but environmental cost from the investment," Alexis Tsipras, head of the main opposition radical left Syriza party, thundered during the parliamentary debate.

The current conflict centers on the mine complex's Skouries project -- a series of concessions with a collective area of 55 square kilometers (21 sq. miles) containing 3.6 million ounces of gold reserves and 736,000 tons of copper. Assuming that production matches Hellas Gold's estimates that it will extract up to 85 percent of the site's reserves, and commodity prices remain at their current levels, Skouires is on track to generate revenues of some $10 billion.