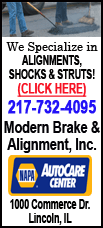 Sales for November-December can comprise up to 40 percent of a retailer's annual revenue, making it the most crucial period on the calendar.
Best Buy Co. said Friday that revenue at stores open at least a year fell 1.4 percent for the nine weeks ended Jan. 5. This figure is a key gauge of a retailer's health because it excludes results from stores recently opened or closed.
Its U.S. performance was flat, but the metric dropped 6.4 percent internationally.
Total revenue for the holiday period dropped slightly to $12.8 billion.
Online revenue rose 10 percent.