Sales in the world's biggest market by number of vehicles sold totaled 15.5 million units, the China Association of Auto Manufacturers said. December sales rose 6.9 percent to 1.46 million vehicles.
Global automakers are looking to China to drive revenues amid weakness elsewhere. But last year's growth was hampered by an economic slump and ownership restrictions imposed by some cities to curb traffic and smog.
Full-year growth was healthy even though it came in below the CAAM's earlier forecast of 8 percent, said Zhang Xin, an industry analyst for Guotai Jun'an Securities in Beijing.
"The purchasing power of Chinese auto customers is pretty good," said Zhang. "Growth in 2013 could be even better, even without any stimulus. And the new government also is advocating expanding domestic demand."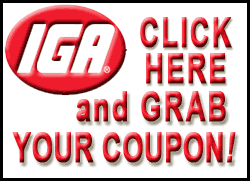 The communist government is promoting auto manufacturing and ownership but has tried to fine-tune policies to encourage sales of smaller, more fuel-efficient vehicles. General Motors Co., Nissan Motor Co. and Daimler AG's Mercedes-Benz have launched lower-priced Chinese brands for the vast but poor rural market.
Sales that racked up monthly double-digit increases in the first half of the year decelerated as China's economic growth slowed to a three-year low of 7.4 percent in the three months ended in September. Sales growth declined steadily from June's 15.8 percent to 11 percent in July before bottoming out at 3.7 percent in August.
As for China's new but ambitious domestic automakers, sales rose 6.1 percent to 6.5 million vehicles, meaning they lost market share to global rivals, the association said. Their share of the passenger car market declined 0.4 percentage point from 2011 to 41.9 percent.
"They are hurt more by foreign brands than by local or the newly created local ones," said Zhang. "Competition in the future will be stronger and stronger, for sure."