The automaker announced Thursday that it is hiring software developers, project managers, database experts, business analysts and other information technology professionals to staff its Information Technology Innovation Center in Roswell -- about 10 miles north of Atlanta.
State officials say the company has invested $26 million in the development and are calling it another step toward establishing the area as a hub for technological innovation.
General Motors Vice President and Chief Information Officer Randy Mott said Thursday that the company has relied on outside firms for tech products and applications for about 30 years. The 228,000 square-foot Roswell facility -- along with centers in Warren, Mich.; Austin, Texas; and a to-be-named fourth location -- will be part of GM's effort to hire up to 10,000 technology professionals over a three- to five-year period to move production in-house instead of buying from outside companies.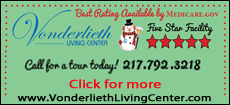 "We feel like based on what we're trying to do, which is provide capability for our business, it's much better to have people that understand not only technology but General Motors and the General Motors business," Mott said after a news conference at Georgia Tech.
The GM deal includes tax incentives for the company and an economic development grant for the city of Roswell.
GM is eligible to receive a maximum of $17.5 million in statutory jobs credits over five years, said Alison Tyrer spokeswoman for the Georgia Department of Economic Development. She said GM is eligible because its facility will be in an "opportunity zone," defined as a commercial or industrial area in need of economic redevelopment. Businesses employing more than two workers that operate in opportunity zones are eligible for a maximum tax credit of $3,500 for every job created over a five-year period.
Georgia Gov. Nathan Deal called the development key to making the state a more desirable place to do business, and said it reinforces Georgia's place in the growing technology industry.
"Georgia is becoming an IT headquarters," he said, "We're seeing more and more growth in the IT sector, and that's certainly good for us."