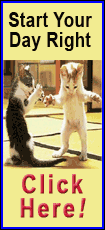 It was not so great for Kathryn Bigelow, Tom Hooper and Ben Affleck, whose films did well but surprised -- dare we say shocked? -- Hollywood by failing to score directing nominations for the three filmmakers.
"I just think they made a mistake," said Alan Arkin, a supporting-actor nominee for Affleck's Iran hostage-crisis tale "Argo."
"Lincoln," "Argo," Bigelow's Osama bin Laden manhunt thriller and Hooper's Victor Hugo musical "Les Miserables" landed among the nine best-picture contenders Thursday.
Also nominated for the top honor were the old-age love story "Amour"; the independent hit "Beasts of the Southern Wild"; the slave-revenge narrative "Django Unchained"; the shipwreck story "Life of Pi"; and the lost-souls romance "Silver Linings Playbook."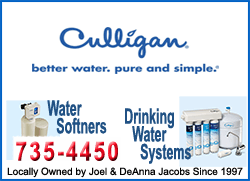 A mostly predictable bunch. But it's baffling how Bigelow -- the first woman to earn the directing Oscar for her 2009 best-picture winner "The Hurt Locker" -- missed out on a nomination for one of last year's most-acclaimed films.
"Yes, it was a surprise," Spielberg said of Bigelow. "But I've been surprised myself through the years, so I know what it feels like."
Spielberg was snubbed for a directing slot on 1985's "The Color Purple," which earned 11 nominations, including best picture. He also was overlooked for director on 1975's "Jaws," another best-picture nominee.
"I never question the choices the academy branches make, because I've been in the same place that Kathryn and Ben find themselves today," said Spielberg, who finally got his Oscar respect in the 1990s with best-picture and director wins for "Schindler's List" and another directing trophy for "Saving Private Ryan." "I'm grateful if I'm nominated, and I've never felt anything other than gratitude even when I'm not -- gratitude for at least having been able to make the movie. So I never question the choices."
Especially this time, when "Lincoln" has positioned itself as the film to beat at the Feb. 24 Oscars. Its nominations include best actor for Daniel Day-Lewis for his monumental performance as Abraham Lincoln, supporting actress for Sally Field as Mary Todd Lincoln and supporting actor for Tommy Lee Jones as abolitionist firebrand Thaddeus Stevens.
Oscar directing contenders usually are identical or at least line up closely with those for the Directors Guild of America Awards. But only Spielberg and "Life of Pi" director Ang Lee made both lists this time.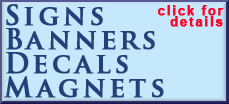 The Directors Guild also nominated Affleck, Bigelow and Hooper, but the Oscars handed its other three slots to David O. Russell for "Silver Linings Playbook" and two real longshots: veteran Austrian filmmaker Michael Haneke for "Amour" and newcomer Benh Zeitlin, who made his feature debut with "Beasts of the Southern Wild."
Zeitlin, whose low-budget, dream-like film about a wild child in Louisiana's flooded backwoods won the top honor at last year's Sundance Film Festival, said he never expected to be competing "alongside the greatest filmmakers alive."
"I'm completely freaking out," Zeitlin said. "Those guys taught me how to make films. The VHS pile that was on the VCR when I was born was past Spielberg movies, and that's why I started wanting to do this, was watching them thousands and thousands of times."
Other nominees were caught off guard over how the category shook out.
"I would be lying if I didn't say I was surprised," Russell, a past nominee for "The Fighter," said about Bigelow.
Lee, who won the directing Oscar for "Brokeback Mountain," agreed that there were surprises -- but pleasant ones, particularly for Zeitlin's inclusion.
"Newcomers, veterans, a European," Lee said. "It's great company, and it's an honor to line up with them, and encouraging because there is a newcomer."
Colleagues of snubbed filmmakers were not so happy.
"That put a damper on my enthusiasm," "Argo" co-star Arkin said of Affleck, an A-lister who's arguably proving himself a better director than actor. "I thought his work was the work of an old master, not somebody with just two films under his belt. I thought it was an extraordinary piece of directing."