In the now heavily analyzed awards season, unequivocal snubs have become less common as the field is more accurately predicted. But on Thursday morning, the motion picture academy provided the genuine article: a somewhat shocking and unexpected brushoff to one whom it so recently exalted: Kathryn Bigelow.
The director of the Osama bin Laden chase film "Zero Dark Thirty" had been widely expected to land her second directing nomination, with a strong chance of repeating her historic 2009 win for "The Hurt Locker" over James Cameron and a little, blue-people movie called "Avatar." But alas, Bigelow was not among the names read Thursday morning, leading to inevitable speculation that Bigelow and the film were diminished by the many objections to the movie's much-debated depiction of torture.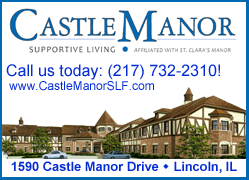 Instead, the director nominees were Steven Spielberg for "Lincoln"; David O. Russell for "Silver Linings Playbook"; Ang Lee for "Life of Pi"; Michael Haneke for "Amour"; and Benh Zeitlin for "Beasts of the Southern Wild."
Mouths were agape all over Hollywood. Aghast hordes wielded pitchforks on Twitter around the world.
The category could have very possibly (and many expected it to) include Bigelow, Ben Affleck for "Argo," Quentin Tarantino for "Django Unchained" and Tom Hooper for "Les Miserables" -- all of those films best picture nominees. Hooper, Affleck and Bigelow were all nominated by the Directors Guild, presumably the faction of the academy that knows something about directing.
But the Oscar nominations clearly shook up prevailing thoughts about this awards season, which is moving at a slightly different pace this year with nominations coming earlier and before the Golden Globes are handed out Sunday. The message Thursday was that "Lincoln," with a huge 12 nominations, is the clear front-runner and that it's not "Zero Dark Thirty" or "Argo" as the main competition (when a film's director isn't nominated, it rarely wins best picture), but "Silver Linings Playbook" (eight nominations) and "Life of Pi" (11 noms).
That made it one of the least predictable Oscar mornings in memory, with considerable boosts for "Silver Linings Playbook," ''Amour" (five nominations), and "Beasts of the Southern Wild" (four nominations).
The eight for Russell's film included the rare feat of nominations in all four of the acting categories: Bradley Cooper (actor), Jennifer Lawrence (actress), Robert De Niro (supporting actor) and Jacki Weaver (supporting actress). The latter two were not favorites.
Haneke's "Amour," too, is an oddity in Oscar history: the first foreign language best picture nomination since Ang Lee's "Crouching Tiger, Hidden Dragon" in 2001. Its five nominations includes a nod for the 85-year-old Emmanuelle Riva -- the oldest actress ever to receive a best actress nomination.