Creator Simon Cowell and fellow producers are discussing replacements for Spears and another panelist, record producer Antonio "L.A." Reid, said the person, who lacked authority to comment publicly and insisted on anonymity.
Reid previously announced he was leaving after two seasons. Demi Lovato appears likely to return, joining Cowell on the revamped panel. The show is due to return in the fall.
Fox declined comment. Jeff Raymond, a publicist for Spears, didn't immediately respond to a request for comment Thursday.
The departures are yet another shake-up for "The X Factor," Cowell's attempt to strike magic with a U.S. version of his successful U.K. series. Cowell replaced panelists Paula Abdul and Nicole Scherzinger and host Steve Jones after a disappointing first season, and ratings dropped in the second season.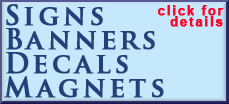 The December season finale drew 9.7 million viewers, compared to more than 12 million for the first year's season-ender. Although the series has failed to match Cowell's bold pre-debut predictions, and certainly hasn't eclipsed sister Fox show "American Idol," it's helped shore up the network's fall schedule.
Pop star Spears, however, proved less than a one-season wonder.
Combining fame and a history of erratic behavior, she was seen as a potential spark for better ratings. But reviewers faulted her for appearing inexpressive to the point of boredom and for a repetitively dull use of the word "awesome."