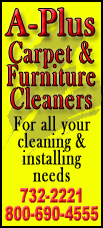 A police official said the early Friday jailbreak took place after the prisoners escaped through windows of their cells and seized the weapons of guards who were manning two observation towers.
A guard chief in Taji prison confirmed the information, adding that some guards were arrested and are being questioned to see if they helped the prisoners escape. Security forces started a manhunt to arrest the escapees.
All officials spoke on condition of anonymity because they are not authorized to talk to media.
Jailbreaks occur frequently in Iraq. The new security breach cast more doubts on the ability of Iraq to secure the country amid deep political and sectarian tensions.
[Associated Press; By SAMEER N. YACOUB]
Copyright 2013 The Associated Press. All rights reserved. This material may not be published, broadcast, rewritten or redistributed.