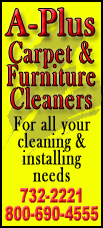 Peter Dobelbower said in a statement Thursday that the company will shift the plan year for employee health insurance that will delay by several months the Jan. 1 effective date of the requirement.
Hobby Lobby did not return phone calls seeking further comment.
Hobby Lobby sued to overturn the mandate on grounds that it violates the religious beliefs of founder and CEO David Green and his family. The Greens say requiring insurance for what is known as "morning-after" and "week-after" pills forces them to either violate their religious beliefs or face hefty fines.
U.S. Supreme Court Justice Sonia Sotomayor denied the companies' request for an injunction while the lawsuit is pending.
Copyright 2013 The Associated Press. All rights reserved. This material may not be published, broadcast, rewritten or redistributed.