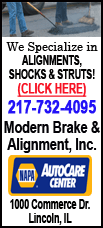 The Hearst Connecticut Media Group reports (http://bit.ly/Wx5jls ) that Dr. H. Wayne Carver II, who autopsied the body of the gunman Adam Lanza, said an examination of Lanza's brain showed nothing unusual.
He says the testing was a "fishing expedition."
Carver said Lanza's brain showed no tumor or gross deformity, though he didn't expect to find a gross deformity.
He said he doesn't expect answers, but will still look.
The toxicology exam, which could take several weeks, involves testing body fluids for psychiatric medications or illegal substances.
Lanza fatally shot himself after the Dec. 14 shooting spree.
___
Information from: Connecticut Post, http://www.connpost.com/