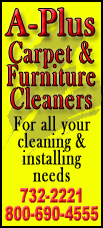 The first official portrait of the Duchess of Cambridge, as Kate is formally known, was unveiled at the National Portrait Gallery on Friday.
Paul Emsley's portrait shows the 31-year-old royal against a dark background with her lips pursed into a wry smile.
Kate and Prince William, who are expecting their first child, were on hand at the gallery for the portrait's unveiling. Kate told Emsley it was "just amazing." Her husband liked it too, calling it "absolutely beautiful."
Emsley told reporters that Kate wanted the portrait to "convey her natural self as opposed to her official self."
Copyright 2013 The Associated Press. All rights reserved. This material may not be published, broadcast, rewritten or redistributed.