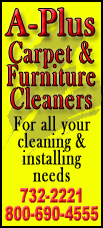 Mayor Dave Bing, who has been dead-set against state oversight, said earlier this week that results of a monthlong review of the city's red ink-stained books could be presented as early as Friday to Gov. Rick Snyder.
But that will probably be delayed after Snyder on Thursday asked the state-appointed review team to take a closer look at Detroit's cash flow problems and potential options for addressing health care, pension and other long-term obligations.
If the governor determines there is a financial emergency, the mayor would have 10 days to request a hearing under Michigan law. Snyder could then revoke his decision or appoint a manager who would be responsible for overseeing all of Detroit's spending.
"I think we've proven to Lansing at this point in time that we are focused," Bing said Tuesday. "We're working very closely with Lansing in terms of what it is we need to do, what their expectations of us are, and we'll stay on target."
But the precise timing is uncertain. The process could span more than a month if the governor chooses to use the full 30 days allotted by law to make his choice, and if Bing seeks a hearing to argue against a state takeover.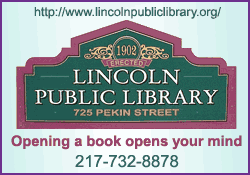 The mayor said his team spent most of the holidays working on ways to fix a $327 million budget deficit and chronic cash-flow concerns.
The current review is led by state Treasurer Andy Dillon and includes Michigan's auditor general and private-sector financial experts. They started their work in mid-December.
A previous team did the same job 12 months ago and stopped short of declaring a financial emergency.
Instead, that team's work led to an agreement between Bing, Snyder and Dillon that allowed the mayor to continue his restructuring with some state assistance short of opening the Michigan Treasury's checkbook.
But the work has been slow and any successes modest. Snyder, a Republican, may have little choice but to turn the job over to someone else. That comes with its own dangers.
"There is a double-edged sword with the appointment of an emergency manager," said Genevieve Nolan, an analyst in the Chicago office of Moody's Investor Service. "The manager could come in and have additional tools for stabilizing the city's finances or possibly improving its cash position. But the appointment of an emergency manager is technically one step to bankruptcy."
Moody's in November further downgraded several of Detroit's bond ratings, indicating an increased risk of default or bankruptcy.
If a manager is appointed, Bing and the City Council would keep their jobs, but the manager would decide all financial matters. And only the manager would have the power to authorize the city to take the bankruptcy route.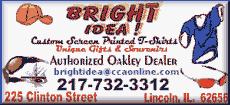 "It's not quick and it is painful," said John Filan, vice president of Development Specialists Inc., Chicago-based turnaround specialists. "You go through a bankruptcy and a lot of things slow down. I can't imagine any governor wanting to see this unless it's an absolutely last resort."
What may work in Bing's favor is the apparent change of heart by at least six members of the nine-member City Council who this week approved more than $7 million in outside contracts required by the state as part of the mayor's restructuring. The council also backed Bing in removing a rogue city attorney who legally challenged the earlier agreement between the city and state.
In 2013, the city should see "a lot of the changes we implemented start to drop down to the bottom line," Bing said.
Some of those changes include pay cuts, changes in city employee benefits, as well as planned layoffs and unpaid furlough days.
The capitulation by the City Council may be enough to convince Snyder to let Bing continue his overhaul of city finances, Filan said.
"If an emergency manager comes in, there is going to be a lot of friction, resistance and pushback," Filan said. "It may ultimately work because hardball is hardball. A lot more gets done if there is cooperation."
Regardless of the review team's recommendations, Snyder has the option of determining that Detroit's financial problems are not serious enough for intervention or that a serious financial problem does exist but an agreement containing a plan to resolve the problem has been adopted.
Michigan Republicans pushed through a new emergency manager law during a lame-duck legislative session last month. It was signed by Snyder and takes effect March 27.
The law will give local governments and ailing school districts the opportunity to choose their own remedy. If a review team finds that a financial emergency exists, those communities can request an emergency manager, ask for a mediator, file for bankruptcy or submit a reform plan to the state.
Five other Michigan cities and three public school districts have emergency financial managers. Detroit would be the largest city in the state to get one if a manager is appointed.
[Associated Press; By COREY WILLIAMS]
Copyright 2013 The Associated Press. All rights reserved. This material may not be published, broadcast, rewritten or redistributed.