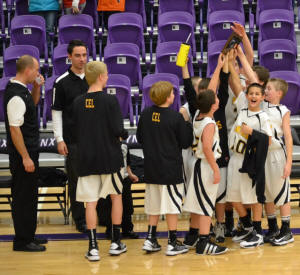 Chester-East Lincoln Panthers take home Logan County Conference title
Send a link to a friend
[January 11, 2013] The seventh-grade tournament in the Logan County Conference wrapped up Thursday night with the Chester-East Lincoln Panthers taking home the title. Chester-East defeated Carroll/NH-M/Zion by a final score of 27-18.
Sam Birnbaum led all scorers with 15 points for the Panthers while Josh Vinson added eight. Jordan Jacobs and Will Ewald had two each. Cole Klockenga and Brayton Brown scored five points for the Crusaders, while Aleck Bailey and Drew Singleton had four points each in the loss.


In the third-place game, the Mount Pulaski Bruins defeated the West Lincoln-Broadwell Wolverines by a final of 40-22. Seth Huff led the Bruins with 15 points. Payton Taylor added 12 in the victory. The Wolverines were led by Zach Morris with nine points, while Jack Eimer and Payton Batley had four each.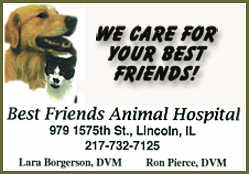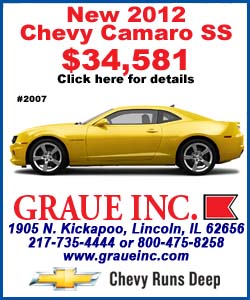 All five teams will converge again Saturday at Jack D Nutt arena on the campus of Lincoln College for the eighth-grade portion of the conference tournament, hosted by Mount Pulaski. In the first game, at 10 a.m., the No. 4-seeded Panthers play the No. 5-seeded Crusaders. At 11:15, the No. 2-seeded Wolverines will face off against the third-seeded Bruins. And in Saturday's finale at 12:30, the No. 1-seeded Stags of Hartsburg-Emden will face the winner of the 10 a.m. matchup.
[Text from file received from Dan Horn, West Lincoln-Broadwell]