While there's little love between the Central State Eight conference's two most decorated basketball programs, when the Lincoln Railers and Lanphier Lions get together, it's typically a thing of basketball beauty, precisely because the two programs are so different.

That'll be the case once again on Friday night, when the Railers host the Lions at Roy S. Anderson Gymnasium in the first meeting between the two rivals this season.

If history is any indicator, the game will be a clash of basketball philosophies:

Lanphier, brimming with an explosive combination of intensity and athleticism, will try to outrun the Railers, while Lincoln, with their trademark shooting touch and gritty execution, will attempt to force the Lions into a game where every possession counts. Whoever executes their game plan typically wins.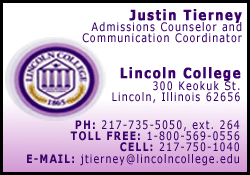 Lincoln coach Neil Alexander said his team must be prepared to handle the Lions' aggressive, in-your-face defense and limit their turnovers.
"That's their game. It'll be our philosophy against theirs, and the two are at total opposite ends," said Alexander. "They like to run up and down the floor and use their defense to create offense. If you turn the ball over, or you don't handle their pressure, you'll give up a lot of points, and you could even get embarrassed. They're a team that has that capability.
"They have great quickness, great athletes, and they're playing really well together right now."
Limiting Larry
The unquestioned leader of the Lions is junior point guard Larry Austin.
A highly regarded college prospect who has drawn attention of the likes of Illinois, Missouri, DePaul and others, Austin is one of the most athletic guards in the state of Illinois.
When Lanphier is at their best, Austin is leading the fast break, surrounded by junior Marquis Smith and freshman sharpshooter Xavier Bishop.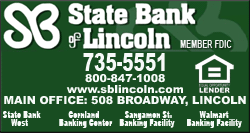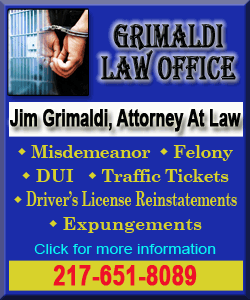 The Lions enters the game on a hot streak. After a bit of a slow start, they won the Pekin Holiday Tournament and enter Friday's game with a record of 10-5, with a 4-2 mark in conference play. Lincoln is 12-3 overall, with a 4-1 mark in conference play.
Alexander said Lanphier is playing as well as any team in the league at the moment.
"They are on a roll. When you win the Pekin Holiday Tournament, that's a pretty good tournament to win," said Alexander. "They beat a very, very good Washington team.
"I think our league has a lot of teams that can beat people, but throughout the season, one team is going to play really well above all of them. I think right now, Lanphier is that team."
So many games, so little time
Friday's game will begin a stretch of seven games in nine nights for the Railers, who travel to the Chatham-Glenwood County Market Classic next week for five games, including contests against conference heavyweights Jacksonville and Chatham-Glenwood. Lincoln also plays a home game on Saturday night against Mattoon.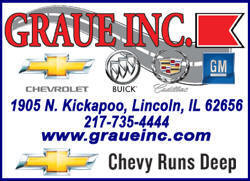 A win against Lanphier would be a nice place to start.
"It would sure help," said Alexander of Friday night's contest. "We just need to stay focused. That's a good tournament this year. Taylorville has won 10 games. Highland has 10 wins. Rochester won their second game last night, and some of their kids are getting into basketball shape now.
"You've got to be ready for it, but as we've always done, you take things one game at a time. Right now, at the top of our list is Lanphier."
[By JUSTIN TIERNEY]
Railer-related information: www.railerbasketball.com