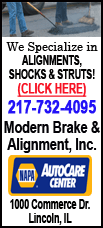 (Copy)

A public letter/proposal to current and former residents of Lincoln, Illinois:

Springfield, MO–January 7, 2013: Public statues combined with historical markers invite and challenge citizens to discover the stories of local, state, and national history. These stories include accounts of how sculptors interpret and render their subjects. The sum of these stories, encompassing social, political, and cultural history, creates a living heritage that communicates core values and beliefs, helping to bond diverse social groups and succeeding generations. For the good of the nation, the American heritage must thrive locally, where it can strengthen a community's civic pride and promote its economy through tourist appeal.

New public statues of exemplary Americans add to our heritage, and for communities whose history has been blessed with the fabled touch of Abraham Lincoln, the answer to the question of what subject would be appropriate for new statues is a no-brainer. According to the Web site of the Abraham Lincoln Heritage Coalition, "Abraham Lincoln couldn't be any more connected to a city than Lincoln, Illinois." This community has the distinction of having been named for and christened by Abraham Lincoln with watermelon juice in 1853, five years before the Lincoln-Douglas debates made him famous. Mr. Lincoln was the lawyer for both the town's founders and the company owning the railroad that led to the town's establishment. In addition, Mr. Lincoln had various other legal, political, business, and social experiences in this community, including the adjacent, earlier town of Postville, which became part of Lincoln.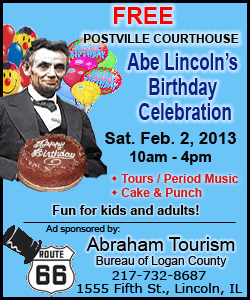 Historian Carl Volkmann reports that the United States has about two hundred original, bronze-coated Lincoln statues (in thirty-four states); and Illinois has fifty-six of them. Springfield, Illinois, with nine has the most original, bronze Lincolns, plus various replicas. Chicago has five original, bronze Lincolns, as does New Salem; Decatur, four; Bloomington, three. Lincoln, Illinois, has two original, bronze Lincolns and a third planned for the near future. Additional Lincoln statues in Lincoln are fabricated with such other materials as plaster and fiberglass, and the city presently has a total of six Lincoln statues.
The following plan--obviously an ambitious, long-range plan--describes four more original, bronze statues of Abraham Lincoln for future development in his first namesake city. Thus, with seven original, bronze Lincolns, the first Lincoln namesake city would be second only to Springfield. Most importantly, the eleven total statues of Lincoln in Lincoln would depict him in more capacities than statues in any other city of the world except Springfield, Illinois--athlete, storyteller, student, circuit-riding lawyer-politician, community founding lawyer, 1858 Republican Senate candidate, man of God, citizen reading while striding down the street, and bearded traveler reading a law book while perched on The World's Largest Covered Wagon. These renderings range from the realistic to the mythical and comical.
Unlike the proposed Lincoln statue "as tall as the Statue of Liberty" discussed a few years ago in Lincoln, Illinois, the statues proposed here do not involve prohibitive costs. The Lincoln statue as tall as the Statue of Liberty was estimated to cost forty million dollars, so that amount would have had to come from outside corporate sources, but none was found. Rather, the statues proposed here could be developed as affordable projects, accomplished one at a time, with local fund raising and distant solicitation through Web sites, direct email, and social media. These Internet resources make it possible and economical to seek donations from the many former residents who are proud to call Lincoln their hometown. The Internet facilitates collaboration, expanding and strengthening a sense of community.
This Lincoln community has a proven track record of statue development. After the Logan County Civil War Soldier Statue Committee completed its work in 2011, some of its members decided to form a new committee for the purpose of erecting a statue of Abraham Lincoln as a politician running for the U.S. Senate in 1858. On October 16, 1858, Lincoln delivered a two-hour campaign stump speech on the west side of the Logan County Courthouse in downtown Lincoln. This speech was the highlight of the "monster" Republican rally--the day after the last Lincoln-Douglas debate (in Alton). According to some authorities, Lincoln's Alton performance was one of his best throughout the campaign. Lincoln's stump speech in his namesake city the day after the Alton debate most likely was a rousing call to action, demonstrating his remarkable oratorical power.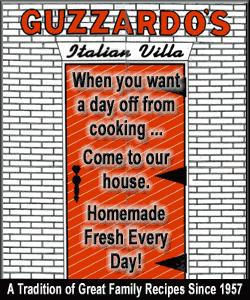 This 1858 rally-speech was one of Abraham Lincoln's most significant experiences in his many years of appearing in Logan County, from 1839 to 1860, as a well-respected lawyer, celebrated storyteller, and venerable politician who helped to found the Republican Party in Illinois and develop that party at the national level. In 2007-2008 I proposed a Lincoln statue and historical marker to commemorate the 1858 rally-speech as part of my contribution to the Abraham Lincoln Bicentennial Commission of Lincoln, Illinois. I also proposed a re-enactment of this event, researched it, and wrote the play script for the re-enactment that was performed on October 16, 2008, as the main event of the city's Lincoln Bicentennial Celebration.
When the current Lincoln statue project is completed, another could be started, continuing the momentum. Here are the proposed statues: 1. Lincoln the Circuit-Riding Lawyer-Politician, erected at the Postville Courthouse State Historic Site; 2. Lincoln the Storyteller, erected across the street from the Postville Courthouse near the two historical markers for the Deskins Tavern and Postville community well; 3. Lincoln the Athlete, erected at the Postville Park near the existing historical marker that refers to his playing "townball" at this location; 4. Lincoln the Man of God, erected in the Abraham Lincoln Memorial Prayer Garden at Lincoln Christian University. This statue was proposed in the 1970s, but then the plan was forgotten.
The first three statues listed above would be within two blocks of one another on historic business Route 66 and would call to the countless tourists who travel it. These statues would be only a few blocks from the giant fiberglass Abe statue on The World's Largest Covered Wagon, also on historic Route 66. These first three proposed statues would thus strengthen the connection between the two most-celebrated aspects of this community's history-heritage: Abraham Lincoln and the Mother Road.
The first and fourth of these proposed statues in Lincoln could be designed using artwork created by the late Lloyd Ostendorf, a respected Lincoln historian-collector and talented artist. Several recent historical markers throughout Lincoln and Logan County feature Ostendorf colorized artwork. These markers are part of the county-wide Looking for Lincoln program under the leadership of professional historian Paul Beaver and Wanda Lee Rohlfs, former executive director of Main Street Lincoln.
The ongoing process of developing Lincoln statues in Lincoln could inspire other Logan County communities with historic ties to Abraham Lincoln to undertake Lincoln statue projects. Those communities are Atlanta, Elkhart, Middletown, and Mt. Pulaski.
The eleven statues cited here would enable Lincoln, Illinois, to gain additional prestige as a Lincoln-heritage community--increasing civic pride and adding tourist appeal. Many tourists are curious about statues and historical markers. Tourists park and walk to see them up close. These experiences sometimes spark interest in such other related sites as museums, and Lincoln is home to the Abraham Lincoln Heritage Museum at Lincoln College--"One of the 10 best Lincoln-related sites in Illinois," according to Illinois NOW magazine. The more time spent at historical attractions, the greater the likelihood that visitors will patronize shops, eateries, and motels.
_______

D. Leigh Henson, Professor Emeritus of English, Missouri State University at Springfield

I have added a Web page to my online community history of Lincoln to publish this proposed plan, including a photographic essay with more details about each of the proposed statues. This Web page also includes information about the Lincoln statue now being developed, a photographic essay telling about the six existing Lincoln statues in Lincoln, and links to related resources:

http://findinglincolnillinois.com/
lincolnstatueplan.html. Feel free to forward a link to this Web page and to print and distribute copies of it as you wish.

[By D. LEIGH HENSON]