Shortly after the portrait was unveiled Friday at the National Portrait Gallery in London, critics began grousing.
"It's a great, great opportunity missed," British Art Journal editor Robin Simon said. "The best thing you can say about it is that she doesn't actually look like that."
In a telephone interview, Simon said that Kate's nose was too large and that the painting drained the duchess of her sparkle.
Kate "transmits a sense of joie-de-vivre," he said. "This is dead, dead, dead."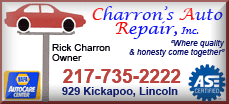 Guardian arts writer Charlotte Higgins picked up on that theme, saying the portrait had a "sepulchral gloom" about it.
"Kate Middleton is -- whatever you think of the monarchy and all its inane surrounding pomp -- a pretty young woman with an infectious smile, a cascade of chestnut hair and a healthy bloom," she wrote in a post to her newspaper's website. "So how is it that she has been transformed into something unpleasant from the 'Twilight' franchise?"
Emsley told reporters at the opening that it was always going to be tough painting Kate, who sat for the portrait last year, before she became pregnant.
"A person whose image is so pervasive, for an artist, it is really difficult to go beyond that and find something which is original," he said. "You have to rely on your technique and your artistic instincts to do that and I hope I've succeeded."