Today's highlight in history:
On Jan. 12, 1948, the U.S. Supreme Court, in Sipuel v. Board of Regents of University of Oklahoma, ruled that state law schools could not discriminate against applicants on the basis of race.
On this date:
In 1519, Holy Roman Emperor Maximilian I died.
In 1773, the first public museum in America was organized in Charleston, S.C.
In 1828, the United States and Mexico signed a Treaty of Limits defining the boundary between the two countries to be the same as the one established by an 1819 treaty between the U.S. and Spain.
In 1912, textile workers at the Everett Mill in Lawrence, Mass., (most of them immigrant women) walked off the job to protest wage cuts.
In 1915, the House of Representatives rejected, 204-174, a constitutional amendment giving women the right to vote.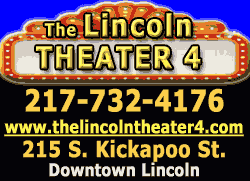 In 1932, Hattie W. Caraway became the first woman elected to the U.S. Senate after initially being appointed to serve out the remainder of the term of her late husband, Thaddeus.
In 1959, Berry Gordy, Jr. founded Motown Records (originally Tamla Records) in Detroit.
In 1966, President Lyndon B. Johnson said in his State of the Union address that the U.S. should stay in South Vietnam until Communist aggression there was ended.
In 1969, the New York Jets of the American Football League upset the Baltimore Colts of the National Football League 16-7 in Super Bowl III, played at the Orange Bowl in Miami.
In 1971, the groundbreaking situation comedy "All in the Family" premiered on CBS television.
In 1987, Anglican Church envoy Terry Waite arrived in Lebanon on his latest mission to win the release of Western hostages; however, Waite ended up being taken captive himself, and wasn't released until 1991.
In 2010, Haiti was struck by a magnitude-7 earthquake, killing as many as 300,000 residents and leaving over 1.5 million people homeless.
Ten years ago: Blamed by shareholders for AOL Time Warner's sharp fall in fortunes, Steve Case announced he was stepping down as chairman of the conglomerate he'd helped to create. Maurice Gibb, a member of the famed disco band the Bee Gees, died at a Miami Beach hospital at age 53. Former Argentine military ruler Leopoldo Galtieri died in Buenos Aires at age 76.