Gov. Pat Quinn announced Thursday that public museums across Illinois will receive $15 million in state capital investments to improve facilities and develop new exhibits while creating more than 370 jobs. Heritage In Flight will receive $112,518 from the state for improvements to its facilities.

HIF Museum curator Jack Burke said the grant money will be used to restore the existing Heritage In Flight Museum building, which was a World War II barracks from Camp Ellis. The building was moved to Lincoln in 1950 and is one of few remaining of its kind.

The project will include siding, new electrical, heating and air conditioning systems, and replacement of doors and windows. This project is necessary to help preserve the artifacts, some of which are approaching 100 years old, Burke said.

Also included in the project is the display hangar, which houses larger displays.

"The entire project will take at least two years to complete, but the end result will serve Logan County for years to come," Burke said.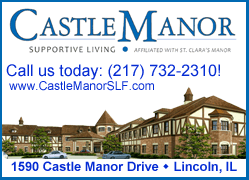 HIF is one of several museums in Logan County that together draw people of diverse interests and attract visitors from all over the United States and even the world.
Geoff Ladd, director of the Abraham Lincoln Tourism Bureau of Logan County, has worked with HIF for years to find the funding for this work for the museum. Ladd is excited that the funds have been found that will support one of our important historic sites and the museum.
"Jack Burke deserves the credit for this grant, and I applaud his efforts and diligence," Ladd said. "Heritage In Flight is a fantastic hidden gem, but that is all changing for the better now.
"The tourism bureau has a long, productive history with the museum, and we will be especially interested in developing new promotions in conjunction with this latest publicity. Congratulations to Jack and everyone at HIF for all your hard work."
Supported by Gov. Quinn's Illinois Jobs Now capital program, the project investments will help give the millions of people who visit Illinois' public museums each year a better understanding of the culture, history and natural heritage of the state.
"Our museums expand educational frontiers by allowing visitors to learn about Illinois' history and cultural diversity in unique, interactive ways," Quinn said. "These Illinois Jobs Now grants will not only help preserve and enhance some of Illinois' greatest treasures, but also boost the economy by creating jobs and bringing more visitors to our state and its outstanding museums."
The projects are part of the Illinois Public Museum Capital Grants Program, which is managed by the Illinois Department of Natural Resources.
"The Museum Capital Grants Program assists local public museums in meeting their educational missions by upgrading or expanding museum facilities," said IDNR Director Marc Miller. "Museums play a vital role in helping students, families and visitors to Illinois better understand the culture, history and natural heritage of local communities and the state of Illinois."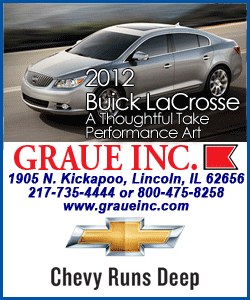 The grant recipients represent a wide range of cultural interests from across Illinois. The National Hellenic Museum and National Public Housing Museum in Chicago are expected to attract visitors from across the nation, as will the Lincoln Park Zoo's state-of-the-art Japanese macaque exhibit. Visitors will experience glimpses into Illinois' past at the Galena and U.S. Grant Museum's "Port of Galena" exhibit, Kankakee County Museum's celebration of "French Heritage," and the 1940s Music Store at the Joliet Area Historical Museum. Illinois children will enjoy the new "My Great Backyard" exhibit at the Children's Discovery Museum in Normal, the Kohl Children's Museum's "Books and Crannies" exhibit and the Chicago Children's Museum "I-Lab." A complete list of projects is linked below.
The grant announcement marks the second time Quinn has made a significant investment in public museums throughout Illinois. In 2010, nearly $15 million in capital dollars funded exhibit expansion and improvements at more than 50 museums, including new garden exhibits at the botanic gardens in both Glencoe and the Quad Cities, an interactive exhibit at the Midway Village Museum in Rockford exploring the history of immigration, and a new conservation and outreach center at the Chicago Zoological Society.
Other nearby central Illinois grant recipients in Springfield, Bloomington and Peoria include:
Abraham Lincoln Memorial Garden Foundation (Sangamon County) -- $82,433. Renovation of the Ostermeir Farmhouse to add handicapped-accessible features, waterproof basement, replace carpet, install life safety devices and replace doors.

Springfield Park District's Washington Park Botanical Garden (Sangamon County) -- $318,620. This Washington Park botanical garden project includes installation of new heating and cooling units and a new LED lighting system, increasing energy efficiency. Also, an outdoor gathering plaza will be created.
Children's Discovery Museum, Normal (McLean County) -- $209,000. The "My Great Backyard" construction project creates a new exhibit that provides opportunities for exploration and discovery through tactile, visual and auditory stimuli, and will also include a fort and clubhouse with observation towers connected by a wooden bridge and a meandering stream.

Peoria Zoo (Peoria County) -- $180,000. The "Adventure Grove" project features habitats and environments of local animals, with winding paths of permeable concrete and interpretive nodes of recycled glass pavement that invite guests to become the living animals.
Quinn's $31 billion Illinois Jobs Now capital construction program is the largest in Illinois history. The program, which began in 2009, is expected to support an estimated 439,000 construction jobs over six years.
See full list of recipients: Museum Capital Projects (PDF)
[Text from news release from the Illinois Government News Network; LDN]