The NWS released the following weather statement at 4:07 a.m. Saturday for the counties of Knox, Stark, Peoria, Marshall, Woodford, Fulton, Tazewell, McLean, Schuyler, Mason, Logan, DeWitt, Piatt, Champaign, Vermilion, Cass, Menard, Scott, Morgan, Sangamon, Christian, Macon, Moultrie, Douglas, Coles, Edgar, Shelby, Cumberland, Clark, Effingham, Jasper, Crawford, Clay, Richland and Lawrence, including the cities of Galesburg, Peoria, Bloomington, Normal, Havana, Lincoln, Champaign, Urbana, Danville, Jacksonville, Springfield, Taylorville, Decatur, Charleston, Mattoon, Shelbyville, Effingham, Flora and Lawrenceville.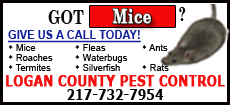 A mix of precipitation is expected Saturday night into Sunday morning across central Illinois as low pressure moves northeast along the Ohio River. Much colder air will usher into central Illinois by later Saturday night. Any rain Saturday evening along and northwest of the Illinois River will quickly change to snow and sleet and continue overnight, with 1 to 2 inches of mainly snow accumulation expected. Rain will change to freezing rain and sleet in the evening for areas between Interstate 55 and a line from Taylorville to Champaign. The precipitation should change to snow from west to east by late Saturday night as it diminishes from west to east.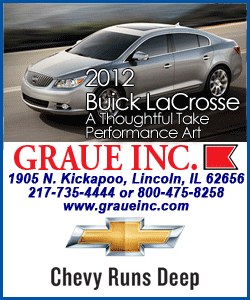 A chance of mixed precipitation will linger into Sunday morning, especially along and east of Interstate 57. Areas toward Lawrenceville will likely remain rain until later on Sunday, when snow develops. Additional wintry accumulation on Sunday should be light.
Untreated roads will likely become slippery Saturday night into Sunday morning.
___
Graphical depiction:
http://www.crh.noaa.gov/wxstory.php?site=ilx
(or see below)
For later forecasts and updates on this winter weather situation, check
http://www.crh.noaa.gov/ilx/.
[Text from National Weather Service, Lincoln office]
One more mild January day is on tap Saturday as high clouds gradually thicken and a cold front passes from northwest to southeast. A few showers may even develop toward Lawrenceville late Saturday afternoon as low pressure approaches from eastern Texas along that front. Highs will range from the mid-40s to upper 50s.
Saturday evening, rain will spread northeast to near Interstate 55, with snow and sleet developing northwest of there. As colder air flows into the area from the northwest, freezing rain and sleet may become the primary precipitation between the Illinois River and as far south as I-72. A few thunderstorms may even develop Saturday evening south of I-70, where heavy rain of 1-2 inches is likely.
Snow amounts by Sunday morning along and northwest of the Illinois River may reach up to 1-2 inches, with lower amounts toward I-55 and farther southeast. Light ice accumulations, less than a tenth of an inch, are also possible southeast of the Illinois River to I-70 after midnight into Sunday morning.
The sharply colder temperatures by Sunday morning could create slippery conditions on untreated roadways after the mixed precipitation.