White was assigned by the Supreme Court to fill the vacancy created by the death of John McCullough of Lincoln. The assignment is effective Jan. 14 and will terminate Dec. 1, 2014, when the position is filled by the 2014 general election.

The 4th District is composed of 30 central Illinois counties spanning from Iowa to Indiana. Those counties are Adams, Brown, Calhoun, Cass, Champaign, Clark, Coles, Cumberland, DeWitt, Douglas, Edgar, Ford, Greene, Jersey, Livingston, Logan, Macon, Macoupin, Mason, McLean, Menard, Morgan, Moultrie, Piatt, Pike, Sangamon, Schuyler, Scott, Vermilion and Woodford.

"Just over four years ago, I had the privilege of swearing in Lisa Holder White as a circuit judge in the 6th Judicial Circuit," Garman said. "Since that time, she has earned the respect and admiration of her colleagues on the bench and of the attorneys who appear before her. More importantly, she has earned the respect of the community she serves.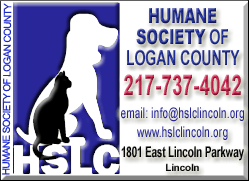 "I am pleased that she will be joining the 4th District Appellate Court, where I am sure that she will continue to serve as an outstanding jurist and a dedicated public servant."
In becoming the first African-American to sit on the appellate court in the 4th District, Lisa Holder White's long-held dream to become an attorney has developed into much more than she had originally envisioned as a 12-year-old.
"Becoming an attorney was a lifelong dream of mine that I was able to accomplish," White said. "Serving as an associate and circuit judge in the 6th Circuit was more than a dream realized and has been an amazing experience.
"I will miss the people I see on a daily basis over here at the courthouse. At the appellate court level it is more about reading the record.
"I have always enjoyed research and writing, and as an appellate court justice I will have more of an opportunity to engage in this kind of work. I thank Justice Garman and the Illinois Supreme Court for this opportunity."
White graduated magna cum laude from Lewis University in 1990 with a bachelorís degree in political science. She received her juris doctor degree from the University of Illinois College of Law in 1993.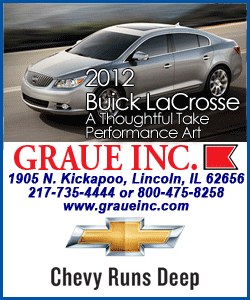 Upon graduation from law school, White served as an assistant state's attorney for Macon County. While there, she handled various matters ranging from traffic to criminal felony cases. Subsequently, she served as an assistant public defender, litigating on behalf of those charged with criminal offenses and representing abused and neglected juveniles.
Before her appointment to the bench, White was in private practice at the Decatur law firm formerly known as Brinkoetter & White. While there, she was engaged in the practice of family and criminal law.
In 2001, she was sworn in as an associate judge in the 6th Judicial Circuit. She was appointed by the Supreme Court as a circuit judge in 2008 and was elected to the position in November 2010.
White has presided over various matters ranging from small claims disputes to felonies. She currently serves as the supervising judge of the Criminal Law Division.
White is a member of the Illinois Judicial Conference and serves as chair of the Illinois Judicial Conference Committee on Education. She is also an instructor for "New Judge School" for all new judges in Illinois. In addition, she teaches at the biennial Education Conference, a continuing education conference for state court judges.
White is a member of the Decatur Bar Association and the Illinois Judges Association. She previously served on the boards of the Decatur Public Schools Foundation and the Mid-Illinois Chapter of the American Red Cross. She currently serves on the boards of the Community Foundation of Macon County and Millikin University.
[Text from file received from the Illinois Supreme Court]