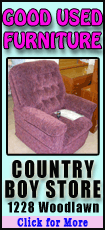 For the second straight year in the AFC, the New England Patriots will host the Baltimore Ravens with a trip to the Super Bowl on the line.
In the NFC, it will be San Francisco traveling to Atlanta, with the Falcons defense trying to stop a versatile, running quarterback for the second straight week.
"Russell Wilson and Colin Kaepernick are mobile quarterbacks who throw the ball at extremely accurate levels," Falcons safety Thomas DeCoud said. "We can use this game as a cheat sheet to prepare for next week."
On Sunday, the Falcons barely got past Wilson and the Seattle Seahawks, who overcame a 20-point deficit to take a one-point lead, but gave it up after Matt Ryan drove Atlanta into field goal range and Matt Bryant made a 49-yard kick with 8 seconds left.
Atlanta is the only team not making a repeat appearance in the NFL's final four. Last year, it was the Giants playing, and beating, the 49ers for the NFC title.
On Saturday, Kaepernick passed for 263 yards and rushed for 181 -- a playoff record for a quarterback -- to defeat Green Bay 45-31.
"We're one step closer to where we want to be," said Kaepernick. San Francisco hasn't been to the Super Bowl since 1995, when Steve Young led the 49ers to their fifth Lombardi Trophy.
Though the Niners must travel cross country for the game, they opened as 3-point favorites in a meeting of teams that played twice a year until 2003, when Atlanta was moved from the NFC West to the NFC South. Their only previous playoff meeting was a 20-18 win for the Falcons in the 1998 divisional playoffs. Atlanta won at Minnesota the next week to make its only Super Bowl.
San Francisco's 20-17 overtime loss last year to the Giants was part of a tense day of football that began with New England's 23-20 victory over the Ravens in the AFC title game.
In that game, Billy Cundiff missed a 32-yard field goal that would have tied the game with 11 seconds left.
This season, Justin Tucker beat out Cundiff for the kicker's job. Tucker hit a 47-yarder against Denver on Saturday to lift the Ravens to a 38-35 win in double overtime, extending Ray Lewis' career for at least one more week and putting the 17-year veteran one win away from his second Super Bowl.