If football is a cruel game, it had been even crueler to Gonzalez. No matter what he did, no matter how well he played, the end result always seemed to be the same.

He might be the greatest tight end in the history of the game. But he's never played in a Super Bowl, never even gotten to a conference championship game.

Incredibly, he had never been on a winning playoff team, something that was on his mind as Marshawn Lynch scored on a 2-yard run with 31 seconds left to put the Seattle Seahawks on the verge of a stunning comeback win against the Atlanta Falcons.

Even worse was the thought that this game would almost surely be his last. Gonzalez isn't doing a Ray Lewis retirement tour, but he gave every indication all season long that he would be doing something different on Sundays next year.

"I guess this is it," Gonzalez thought as he stood watching the final seconds. "Going out with a heartbreaking loss."

Not just yet he isn't. Not after collecting himself enough to run a perfect route and make the catch that set up a last-second winning field goal by Matt Bryant to give the Falcons a 30-28 win.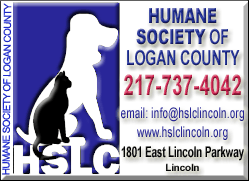 Instead of moving out, he's moving on. The Falcons are a game away from the Super Bowl, and if Lewis can fire up the Baltimore Ravens with his pending departure, maybe the Falcons can take some inspiration from a veteran so overcome by what happened that he cried.
"I'm just so happy right now I can't explain it," Gonzalez said. "This is playoff football at its best."
Interesting that Gonzalez could even recognize it. For years he played on teams in Kansas City that made the playoffs only occasionally and once there never won a game. Then he hooked up with the Falcons, only to be on the losing end of playoff games the last two seasons, neither of which he played particularly well.
He began making up for all that on Sunday by balancing precariously in the back of the end zone in the first quarter for the first Atlanta touchdown of the day. But it was the 19-yard catch up the middle when nothing but a catch would save the Falcons with 14 seconds left that might end up being the defining moment of his brilliant career.
No heartbreaker this time. The big guy finally had a big win.
"Probably the best catch I've ever had, even though it was one of the easiest," Gonzalez said. "Matt put it on my chest. It's the most important catch I've had in my life. I'll never forget it."
The Seahawks probably won't either. They had to figure the Falcons were going to the man quarterback Matt Ryan calls Mr. Reliable when they needed it the most, yet they could do little against a perfectly run route that gave Ryan just the window he needed to squeeze a throw in.