Billick, who led Baltimore to a Super Bowl title in the 2000 season, met with the Eagles last Monday, according to the person who spoke on condition of anonymity because he wasn't authorized to discuss it.
The Eagles are known to have interviewed eight other candidates, including three high-profile college coaches who decided to stay at their schools. They were Notre Dame's Brian Kelly, Oregon's Chip Kelly and Penn State's Bill O'Brien.
Philadelphia fired Andy Reid on Dec. 31, a day after finishing 4-12 in his 14th season.
Billick hasn't coached since 2007. He was 80-64 in nine seasons with the Ravens, leading them to two division titles and a 5-3 record in four playoff appearances.
CSNPhilly.com first reported Billick's interview.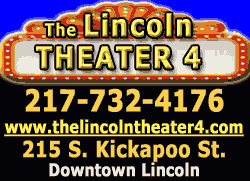 The 58-year-old Billick began his NFL coaching career in Minnesota as a tight ends coach in 1992. After two seasons, he was promoted to offensive coordinator and helped the Vikings set a then-record 556 points in 1998.
Billick became the second coach in Ravens history in 1999 and guided them to a Super Bowl victory over the New York Giants in his second season.
Known for having a dynamic offense in Minnesota, Billick never come close to matching it in Baltimore. His offense never ranked higher than 14th in total yards and cracked the top 10 in points just once.
Of course, talent had a part in that. The Vikings had Randall Cunningham and Daunte Culpepper as their quarterbacks, along with star wide receivers Cris Carter and Randy Moss and running back Robert Smith.
Billick's Ravens were built on strong defenses led by Ray Lewis and Co. They finished in the top six in total yards in eight of Billick's nine seasons.