Kelly originally signed a five-year contract three years ago at a reported $2.5 million a year and was given a two-year extension a year ago
Recruiting analyst Tom Lemming of CBS College Sports said it was too early to tell whether Kelly's talk with the Eagles will hurt what was expected to be Kelly's best recruiting class at Notre Dame and possibly the No. 1 recruiting class in the country.
"The key thing now is to call all the top players and assure them he's never going to leave while he's there, even if you lie, you've got to say it, and convince them it was just a thing," Lemming said. "If they believe it, they'll stay."
Lemming said the Irish already lost one recruit, linebacker Alex Anzalone, who is expected to enroll at Florida.
Kelly led the Irish to a 12-1 record this past season and a No. 4 ranking, their best finish since they were No. 2 with an 11-1 record after the 1993 season, which is the last season the Irish won a major bowl game.
The Irish haven't won a national championship since 1988. He failed to join Frank Leahy, Ara Parseghian, Dan Devine and Lou Holtz as Irish coaches who won national titles in their third seasons at the school.
"We still have a lot of work to do and my staff and I are excited about the challenges ahead," Kelly said.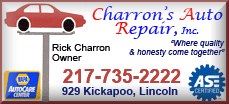 The Eagles, who also interviewed Oregon coach Chip Kelly and Penn State's Bill O'Brien, said in a statement saying they spent a lot of time and effort looking at coaches they believed were the best collegiate candidates.
"We did so knowing that there was a remote chance that these coaches would leave their current posts. We understood that going into the process, but we wanted to leave no stone unturned while trying to find the best head coach for the Philadelphia Eagles," the statement said.
"We have no regrets about the effort we made in that direction and we will continue to proceed as planned in our search."