He was so nervous Sunday afternoon that he couldn't feel his arms and legs, and everything around him seemed to be moving at warp speed.
Only when he finished his record-setting performance with one last birdie did he realize what happened. And even then, he didn't know what to say.
The first player in 10 years to win in his debut as a PGA Tour rookie.
The second-best score for a 72-hole tournament in PGA Tour history, and a record score at the Sony Open by four shots.
Finishing with five straight birdies -- only one of them inside 10 feet -- for a 29 on the back nine and a 7-under 63, the lowest finish by a Sony Open winner.
And yes, that tee time reserved for him at the Masters in April.
"I'm pretty speechless," Henley said. "I was trying not to think about Augusta out there because I just kept telling myself, 'This is a long year, you're going to play this game a long time, and be patient, it doesn't have to happen now.' Everything I could to psyche myself out of thinking about winning. It worked."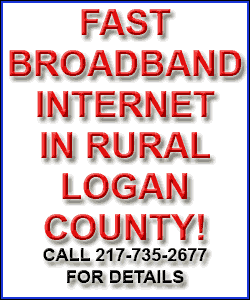 The back nine was simply surreal.
Henley won by three shots over Tim Clark, who birdied seven of his last 11 holes and still made up only one shot on the rookie from Georgia.
"When you get up close and watch a guy play ... if that's how he putts all the time, whew! It's over," Clark said.
And it was.
Tied for the lead with fellow rookie Scott Langley to start the final round, Henley seized control with a birdie on the opening hole and then poured it on at the end.
Henley had a two-shot lead with seven holes to play when he calmly sank a 10-foot par putt on the 12th, and he began to pull away with a 45-foot birdie putt on the 14th.
When the rookie rolled in an 18-foot birdie putt on the 17th to stay three shots ahead, Clark started laughing. There wasn't anything else he could do.
"He just never seemed to put a foot wrong, and when he did, he made those par putts," Clark said. "That's when you know a guy is comfortable, when he's making those 8- to 10-footer for par. But I still got on the 15th hole and said, 'Well, let's finish with four birdies and see what happens.' And sure enough, he birdied the last four, too. When a guy plays that well and beats you, you just have to be happy for them."
Henley finished at 24-under 256, breaking by four shots the Sony Open scoring record held by Brad Faxon in 2001 and John Huston in 1998. It was the second-lowest score for a 72-hole tournament in PGA Tour history, two shots behind Tommy Armour III in 2003 at the Texas Open.
And that wasn't the only mark Henley left on Waialae Country Club. He set tournament records for the low 36-hole score after his 63-63 start; he shared the 54-hole record with Langley; and he set another tournament record with the lowest final round by a champion.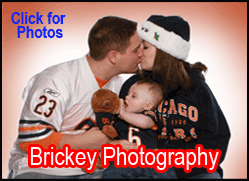 Welcome to the big leagues, kid.
He became the first PGA Tour rookie to win his debut since Garrett Willis in the 2001 Tucson Open, which was held the same week as the winners-only event in Kapalua. And the way he putts, there's no telling where this will lead.
For starters, the 23-year-old from Macon, Ga., can add a local event to his schedule -- he's going to the Masters in April.