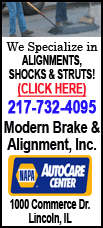 Several hundred fans packed wooden bleachers in El Segundo, Calif., on Sunday, eager to watch the Kings practice four months after the NHL lockout started and seven months after their favorite team was crowned champion for the first time.
A skate that would usually draw a few dozen fans in the past turned into a place to be because hockey is back.
"You get a little celebration, but pretty soon you start wanting to get ready for the season," Kings goaltender Jonathan Quick said. "We've been looking forward to this for a long time now."
Quick's not alone.
The NHL, and its fans that haven't been soured by a third work stoppage in less than two decades, can finally shift their focus to the ice after languishing through labor negotiations that ended on the 113th day of the lockout last Sunday.
Almost a full week after agreeing to a tentative deal, both sides signed a memorandum of understanding late Saturday night to seal labor peace for at least eight years. The signatures allowed teams to open training camp Sunday and most did, including the Detroit Red Wings at a roughly half-full suburban Detroit rink that has 3,504 seats.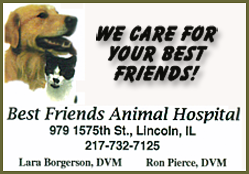 "It almost felt like Christmas, seeing everyone again and seeing everyone so excited to get going again," Detroit defenseman Niklas Kronwall said. "It was a great feeling to see all the fans out there also."
More than 2,000 Philadelphia Flyers fans crammed into the team's training facility in New Jersey and warmly welcomed the team back.
"This warm reception makes us feel a little bit better about what happened to the fans and being out so long," Flyers forward Scott Hartnell said.
The Florida Panthers, Nashville Predators and Phoenix Coyotes planned to have their first practices on Monday.
There's not much time to get ready for a 48-game sprint of a season -- all that could be salvaged from an 82-game slate -- that will start without anyone playing a preseason game and won't get much rest.
"Normally in a five-week training camp you get an opportunity to give everybody over eight exhibition games the power play, the penalty kill, everything to really show what they have," Detroit coach Mike Babcock said. "That's not going to happen."
Teams will play an average of 3.44 games per week, slightly more than the 48-game, lockout-shortened 1994-95 season, after playing 3.15 a week on average last season, according to STATS LLC.
Los Angeles gets to open at home against the Chicago Blackhawks after unveiling the franchise's first Stanley Cup banner on Saturday in one of 13 games on opening day. The Kings then play 11 of their next 14 games on the road.