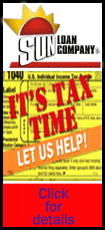 Though TNT will receive a euro200 million ($265.5 million) break fee, it faces an uncertain future on its own. The drop in share price wiped off nearly euro2 billion from its market value. At one point, the shares had plunged by 50 percent before recovering somewhat to be trading 42 percent lower at euro4.762.
UPS had offered in March to buy TNT, Europe's second-largest delivery company, to better compete with Europe's largest, Deutsche Post's DHL. But regulators said in October that the deal would hurt competition by reducing the number of companies in the sector.
In response, UPS offered to sell parts of the company's small package operations and airline assets. But after meeting with regulators Jan. 11, UPS told TNT it saw no prospect of the deal being approved -- and it wasn't interested in further concessions.
In its last earnings report, for the third quarter of 2012, TNT lost euro3 million on sales of euro1.8 billion. Former CEO Marie-Christine Lombard quit in September -- mid-takeover -- in a move that was criticized as "unethical" by TNT's chairman, Antony Bergmans, and suggested the deal was in trouble, since she stood to gain a euro2.6 million bonus for seeing it through to completion.
She was replaced on an interim basis by CFO Bernard Bot.
In a statement, TNT conceded that the "protracted merger process has been a distraction for management" and that it would now focus on reassuring customers, encouraging employees and making money.
"Management will provide an update on its strategy in due course," the company said.
UPS CEO Scott Davis said he was "extremely disappointed" with the stance taken by regulators on what would have been his company's largest-ever acquisition.
"We proposed significant and tangible remedies designed to address the European Commission's concerns with the transaction," he said, adding that the deal would have benefited customers worldwide and supported economic growth "particularly in Europe."